If you've been hiding under a rock, you may have missed the latest trend in cycling:  gravel riding. Along with fat biking, it's been the largest growth category for bikes in the industry and for events for riders over the past decade. Most cyclists I know either own a gravel bike or want one.
Why all the excitement about riding on back roads with loose rocks? And how does one get into gravel riding?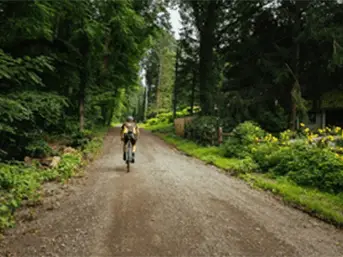 The Gravel Bike: Marketing Category or Organically Grown?
Cynics say that when the bike industry wasn't seeing any growth potential in the bikes they were producing, they invented the fat bike. Next was the gravel bike. Although the bike industry opportunistically jumped on both trends, interest in gravel was steadily growing at the grass roots level during the '00s.
People have been riding unpaved roads for a long time, more recently doing so on bikes specially designed to handle the duress. The advent of production mountain bikes and hybrids in the 1980s made this option more tenable.
A forerunner to the modern gravel bike is the 1989 Specialized Rock Combo, pictured below with drop bars, 26" wheels, and wide tires. Specialized had made a bike for a market that didn't yet exist. And so it failed to catch on.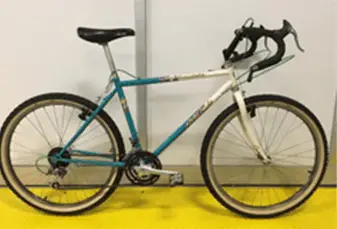 Gravel, as a category, began taking off in the '00s, especially in the Midwest, with events such as the brutal Trans Iowa race, which began in 2005, and Unbound Gravel, formerly Dirty Kanza, which began humbly in 2006.
The main bike of choice in these early days was a cyclocross bike, a bike resembling a road bike but built with a number of differences to accommodate the rigors of off-road racing. However, cyclocross bikes were not designed specially for gravel riding or racing, meaning they were not a perfect fit.
Therefore, as participation in gravel grinders, as gravel races and rides are affectionately known, grew the industry took notice. The first official gravel bike arguably arrived in 2012 when Minnesota company Salsa came out with the Warbird, a very fine year zero design.
What's the Appeal?
Consider the draw of gravel riding as falling between mountain and road biking. It's not deep into the woods like mountain biking, but it's not your regular town roads either.
Gravel riding lives, to use Thoreau, "on the verge of the uninhabited." Many of us who live in cities—among buildings, electronic devices, lane lines, and traffic lights—yearn to get off the grid into wide open landscapes.
Gravel takes riders onto seldom maintained roads for something unpredictable where you have freedom from traffic and you may get dirty. On the other hand, it's not nearly as rough as mountain biking. No flying off three foot drops. No suspension or 2"-plus tires necessary.
According to that quintessential American Thoreau, "All good things are wild and free," and riding on a winding, narrow fire road through the woods in the middle of nowhere feels adventurous and liberating. The all-terrain nature of gravel bikes means you can go from tarmac, to gravel, to dirt, and even to single track. A lack of constraints defines the genre.
Getting into Gravel Biking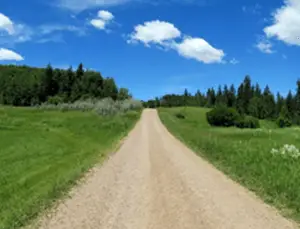 At this point in time, recommending someone use a cyclocross bike to hit the dusty roads is beyond obvious. On the other hand, the early days of gravel saw mountain bikes as a relatively viable option. With better possibilities available, mountain bikes now seem like too much bike and too little speed for the situation.
Riding a mountain bike on gravel with a group will leave you in the dust or gasping for air. Which I found out on my first organized gravel ride in 2011, the second edition of the Cheesehead Roubaix. For those who can't afford another bike or who ride alone, a mountain bike will do.
At a glance gravel bikes and road bikes don't look all that different. So why not just adapt a road bike?
Someone with a second road bike, one that they don't mind treating with some abuse, could set it up for gravel.
However, the number one problem with this seemingly easy entry to gravel biking is that the maximum tire width a road bike will take isn't sufficient. Worse, someone's second road bike probably isn't new, which means the tire clearance will be even worse than newer road bikes, possibly maxing out as narrowly as 25mm—emaciated for a gravel bike.
Some road bikes, especially newer ones, are more pliable and may take, for example, 28mm tires; such a bike could take a few tweaks and be ready for some milder back roads.
What Makes a Gravel Bike?
So what is a gravel bike exactly? It's more than just tire width, of course. But let's start there.
Tire widths generally run around 35 to 45mm. The 2021 Salsa Warbird, for example, comes with 42mm tires on 700c wheels. (Gravel bikes also come in 650b size wheels.) The Salsa Cutthroat, on the other hand, has 29" wheels and comes with 2.2" mountain bike tires. The frame accommodates up to 2.4" tires. So then, is the Cutthroat a drop bar mountain bike or is it a gravel bike? Yes.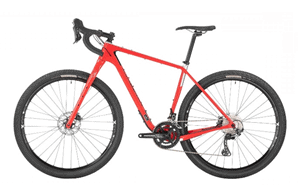 The Warbird and the Cutthroat illustrate the wide variety of gravel bikes. The bike industry doesn't make it easy on consumers in this regard; figuring out the differences between road, cyclocross, and gravel is a first order issue; next is the vast differences among gravel bikes. The bike industry is, of course, gifting us with choices. If you're buying an all-terrain machine for bikepacking, the Cutthroat may be your answer. If you like speed, the Warbird may be the perfect tool. If you're doing tarmac plus dirt road touring, then you'll want option C.
The wide tires require wide rims, otherwise a tire balloons out unnaturally. And honestly, the wheels on my road bike would taco in five minutes if I took them on a trail.
Gravel wheels are stronger than road wheels. Wheel size: 650b wheels will be lighter and nimbler and accelerate more quickly, but 700c will roll over obstacles better and provide better traction. Tubeless ready rims are the rule on gravel bikes. Tubeless allows the rider to run lower pressure for more comfort and traction, and tires will self-repair small punctures, a plus when riding over rocks and potholes.
More than any bike, two sets of tires would be optimal to take full advantage of its versatility; for example, 32mm, or smaller, for mellower dirt or road rides close to home and 45mm with more tread for more intense adventures—which would probably mean two sets of wheels because you're not changing tubeless tires every time the hinterland calls. Two disc wheels, that is, possibly 650b, which means probably not the wheels you currently own. Two sets of wheels aren't necessary, of course; it's just good to look ahead to how you'll use the bike and to how you might grow into its possibilities.
Drop bars are a common denominator. Gravel bikes allow riders more hand positions than mountain bikes and the ability to get aero in the drops. Bars may be wider than on road bikes, or have flared drops, for greater control on rougher roads.
The frames are heavier than road bikes due to gravel bikes' need for greater ruggedness. The frames and components need to be able to shed mud. Frame geometry is different than road and cyclocross bikes. Gravel bikes are more stretched out with slacker head tube angles for better stability. Handlebars may sit higher up than on road bikes for more comfort.
Disc brakes, while becoming more common on road bikes, are ubiquitous on gravel bikes. Just be happy that the powers that be have your safety in mind.
Drive trains are either 1x or 2x, meaning the gear on the crank will either have one gear or two. To use the Warbird again for illustration, it has a 2x, though the least expensive model has a 1x. The gear range on cassettes is wider than on road bikes, resembling or matching mountain bike gearing, especially with a 1x. The 1x set-up is used for the same reasons that mountain bikes have gone to that gearing:  simplicity, lower weight, lower cost, less maintenance. Just know that a 1x with a 42t largest cog in the back will not be ideal for steep climbing.
A carbon fork to dampen shock is desirable as is a carbon seat post. Some gravel bikes even have suspension. Suspension adds weight and is less efficient with pedaling, neither of which will do you any favors on tarmac or light gravel roads. For riders who prefer rougher or variable gravel or even some single track, adding suspension may be the way to go.
Mountain bike clipless pedals are most commonly used for gravel, as mountain bike shoes are better for walking and hiking than are road shoes.
The burgeoning e-bike market naturally has made its way into the gravel category. The versatility added by a small motor to an already versatile bike type will intrigue some folks.
A Few Groad Bikes to Extend the Brainstorm
Cannondale Topstone Carbon Lefty. Cannondale's top of the line gravel bike is noted here just to show the variety of bikes, not because I think you should sell your left kidney to afford a bike. The Carbon Lefty is a dual suspension bike with the SRAM Eagle 1×12 mountain bike drivetrain and SRAM etap electronic shifting. Wheel size is 650b and the tires are 47mm. Click the link and begin considering how your child actually doesn't need the $8,500 in the college savings account after all. Or be more sensible and take up gambling.
Cannondale Topstone 4. Much more down to earth than the Carbon Lefty, the 4 comes in at $1,250 in damage. The carbon fork will make sure the damage to your wrists and shoulders is less. As will the 37mm tires on 700c wheels. A 1×10 with an 11×48 cassette gives a wide range of gear options. Looks like a pretty great deal.
Niner MCR 9 RDO. Another high-end bike to see how the best gravel bikes are being reimagined. The MCR 9 is a dual suspension carbon bike that can take either 700c or 650b wheels. With 650b wheels and 2" tires, the widest the frame allows, the MCR 9 would look just like a mountain bike—except for the handlebars. Customizable build kits allow a range of options and prices from $4,650 to $7,700.
Niner RLT 9. Similar to its pricier cousin above, the RLT 9 comes in various build kits to suit one's preferences and budget. Aluminum frame and comes with a carbon fork. The most basic build goes for $2,350, so budget model shoppers will have to go elsewhere. The RLT 9 Steel is another option for those who prefer the more forgiving qualities of steel.
Scott Speedster Gravel 40. Scott's Speedster and Addict gravel lineups offer many options. The 40 has a carbon fork with a 2×10 drivetrain. The 700c wheels sport 35mm tires. The 23 pound weight is good for a less expensive bike. Price is $1,350, which deserves a serious look. The Addict models come with carbon frames.  
Marin Nicasio+. 650b wheels with 47mm tires. The 1×9 drivetrain is surprisingly retro, yet the 11-46 cassette range is wide. Steel frame and fork. Cost is a reasonable $1,049. This bike would also be a great choice for commuting. The higher up model, the Nicasio 2, adds a number of features, including, notably, a carbon fork. The lower model, the Nicasio, has a number of downgrades to register at an even more affordable $879.
Only a few years ago, the choices for gravel bikes were very limited. Today, it'll take you hours online and at your local bike shop to go through half the models available. The market for these bikes has yet to peak, and with the Covid bike-buying boom, even with so many choices, many models are currently sold out. Consumers and bike companies should have field days in 2022.
All Dressed Up with Nowhere To Go?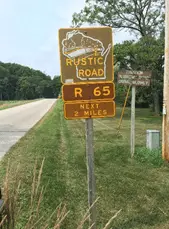 You buy a new gravel bike, giddy as a school girl, then start exploring the roads around where you live. What? No gravel?! Who is responsible for this swindle, you ask?! Well, you are.
If you want to be able to access roads where the tarmac ends by riding out your back door, researching and asking around is a good idea. If you're able to drive a little to get to the right roads, there's that option too.
Plus, the internet knows everything. Gravel roads are part of everything. Therefore, the internet knows about gravel roads. Start at gravelmap.com. The site is crowdsourced, so some states and localities are better represented than others.
Based on the map, if you live in Minneapolis-St. Paul and don't own a gravel bike, what are you waiting for? The lower peninsula of Michigan looks as though its militias aren't the only primitive aspect of the state. Does Michigan even know about pavement? Good news for gravel grinders in the Great Lakes state!
Many other resources are on the web, such as Liv Cycling's "Best Gravel Routes in the Appalachian Mountains."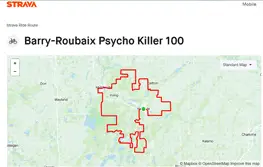 Some states also have gravel maps, and local or state events may publish their routes, which you can then check out. For example, type a search on Barry-Roubaix, a popular Michigan gravel race, and the 100 mile route pops up, mapped on Strava, which you can enlarge. Ditto SBT GRVL in Steamboat Springs, Colorado.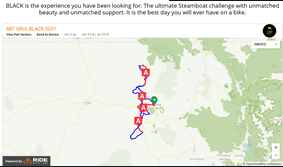 Speaking of Strava . . . its heatmaps show where people are riding the most, which can help reveal good gnarmac. Also, if you go into "My routes" and "create new route," unpaved roads appear as a different color. You can select "prefer dirt surfaces" as an option, then Strava will find those roads for you as you click point A then point B. These are probably only options for the paid version of the app, and the unpaved selection appears to work only on the website, not on the app.
Once you've got a bike, have explored the local dirt roads, ventured a few times to more exotic rural locations off the beaten path, try a gravel event, of which there are many and which keep growing. Gravel events—with names like Crusher in the Tushar—are a sure way to have fun, get dirty, and up your exposure to the emergent scene. Gravelstoke.com has a great list and descriptions of many top events.
Another good resource for various things gravel is gravelcyclist.com. Among other things, it has a page organized by state with selected routes. Still in its infancy, just like the activity really, the route page promises to be a great database for destinations.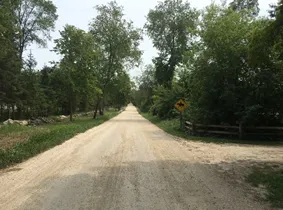 The Groad Less Traveled
There's something about gravel riding that gets bike riders giddy in a way that isn't matched by other aspects of the sport—not by fat biking, not by mountain biking, not by racing. This animating spirit doesn't seem to be entirely due to gravel's novelty and trendiness. Many bike riders by nature have an adventurous spirit and the escapist aspect of bikes has always been part of their appeal: in 45 minutes you can be in unfamiliar territory 15 miles from home any day of the week.
Gravel doubles your adventure money. It's off the grid. The bike can go almost anywhere and do so efficiently. It's a ticket to the roads that you could see but used to have to stop at. It's one more way to enjoy that simple yet astounding human invention—the bike.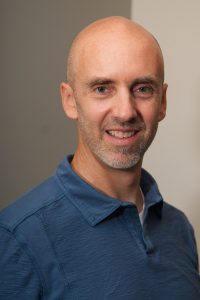 Trevor is an experienced road and mountain biker. He has mountain biked in many of the top places in the world, including Moab, Utah; Fruita, Colorado; Bend, Oregon; Durango, Colorado; Bentonville, Arkansas; Copper Harbor, Michigan; Lake Tahoe, California; amongst others.