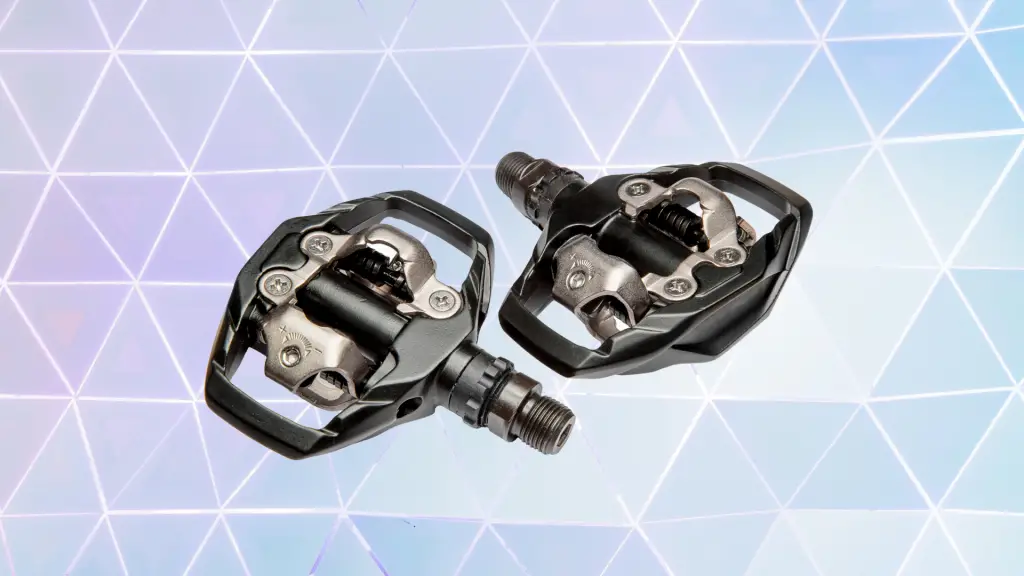 The mountain bike flat pedals vs clipless pedals debate has been raging for years. And it's not about to die off- or so it seems.
Well, perhaps I should brief you on how we found ourselves here:
I'm told it was a small argument between two pumped up riders fighting for some trophy- can't remember the name- about whether certain mountain bike pedals can give you a winning advantage.
That was what the losing guy was claiming.
And it so happened that the winner had clipless mountain bike pedals while his rival was using mtb flat pedals.
Well, it's not clear how that matchup ended. But the flat pedals vs clipless mountain biking bout is as big as ever.
So, which side wins the flat pedals vs clipless contest?
Enjoy this fresh absorbing round!
I have assembled a list of the hottest flat pedals and clipless pedals below.
Mountain Bike Flat Pedals Vs Clipless Pedals
Mountain Bike Flat Pedals
Table could not be displayed.
Mountain Bike Clipless Pedals
What are Flat Pedals?
The best flat pedals have a large flat platform without the fixed binding. Modern flat pedals are, in general, thinner than their clipless pedals to lower bikers' center of gravity and to improve ground clearance.
They also have improved bearings & traction pins to deliver better grip, boost durability, and ease of servicing.
Some flat pedals additionally allow for feet adjustment as necessary.
What are Clipless Pedals?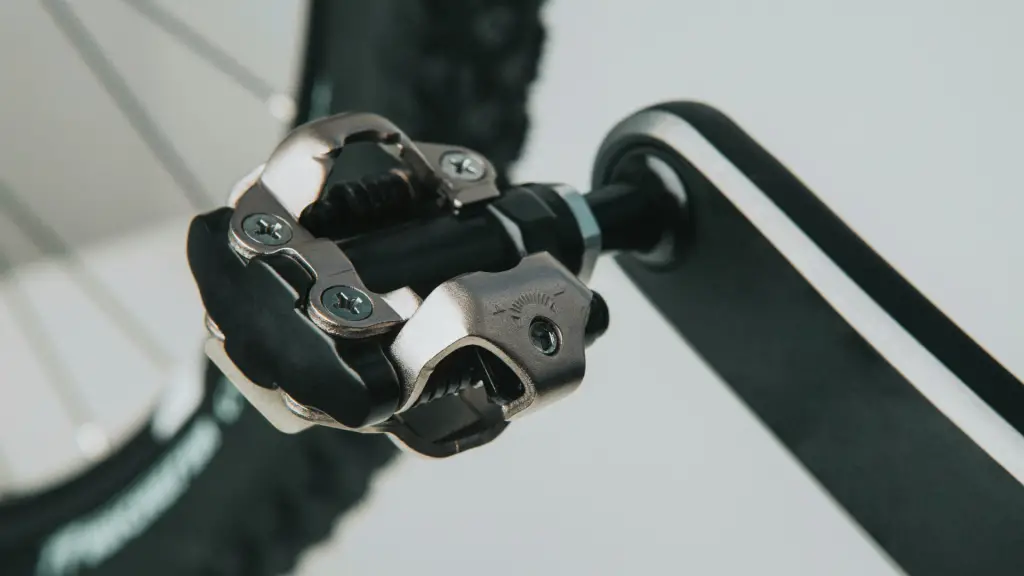 Mtb clipless pedals have two parts: The petite pedal with its locking mechanism and the cleat that typically attaches to the bike shoe. The riders' shoe clips into the pedals to establish a solid connection with their bike.
This construction succeeds the original models which used to have an actual metal clip (now removed) for security.
Wondering if you can put clipless pedals on your vintage bike? Check out this article.
What's the Difference Between Flat Pedals and Clipless Pedals?
With clipless bike pedals, shoes are secured by the aforementioned retention mechanism on these pedals and the cleats. The third important player for security is your special shoe. For balance and maximum control, ensure that your clipless pedals, cleats, and the shoe are working as a system.
For flat pedals, likely to come with your first bike, the wide surface is stable to support the feet (on both sides).
Flat pedals also work with practically any shoe, unlike their clipless competitors.
Why You May Need Clipless Pedals
Let's look at the benefits of using the best mountain bike clipless pedals:
Clipless pedals are said to improve pedaling efficiency. That's because they allow riders to scrape more easily through the bottom pedal stroke and push powerfully over it, evening out power.
Secondly, having your cycling shoes secured safely to the pedals means you're in a prime position to experience an optimal bicycle and body performance.
The better power transfer has another cool advantage:
You flex your foot much less when your rides need sustained pedaling making your foot more comfortable.
The fact that your feet stays put even when maneuvering extremely bumpy terrain also helps improve comfort.
This difference in comfort is especially prominent when climbing.
Since the keep your foot in a more comfortable position, clipless pedals make handling small jumps/hops easier.
However, they may not be the perfect tool for intriguing techniques like bunny hops.
For me, the standout news from clipless mtb pedals is less fatigue. You see, after several hours of trail riding, I drain the energy needed to keep my feet optimally positioned on the pedals.
With clipless, I have support so the loss in energy (which causes a decrease in performance) isn't as drastic as on flat pedals.
The Drawbacks of Using Clipless Pedals
Here's what could be wrong with clipless mtb pedals:
Clipless Pedals Come At an Extra Expense
Going clipless involve more expense in the form of clipless cycling specific shoes. Plus, you've to carry another pair of shoes to wear at the destination.
You Could Be Late Un-clipping
In moments of danger like a possible crash you want to unclip quickly but the design doesn't always provide for this so chances of suffering a bad fall are higher.
Why You May Need Mountain Bike Flat Pedals
Supporters of flat pedals have their own compelling reasons why you should join them:
If you feel that the ride is becoming challenging, the design allows you to quickly put one foot down for reassurance or get off the bike to escape a crash. If you're already riding a mountain bike for big and tall guys, you might want to consider flat pedals.
Flats are superb when training some techniques like bunny hops or rear wheel lifts since you can't cheat. That's because the easier bailing out gives newbies more confidence.
Coming to the fun factor, flats triumph as you can throw your weight freely around the bike
Better Mud-Shedding Qualities
The best mountain bike flat pedals open platform design plus cutouts prevent winter mud from clogging up and damaging your pedals.
Riders often resort to pushing the bike when the going gets tough such as on steep terrain.
A flat pedal coupled with the shoe design is more comfortable when pushing.
Why Flat Pedals May Not Be Ideal
Here are a few concerns surrounding flat pedals
It's true that the pins on flat pedals and the soft rubber soles of the best flat pedal shoes offer a highly stable pedaling platform. But the grip is still wanting on exceedingly rough terrain meaning your feet can easily get bounced off.
You'll end up with bad bruises if you, accidentally, catch your shins on the pedals/ pins,.
What Pedals To Use Where?
Let's now see the situations where you're most likely to meet each pedal:
Flat Pedals:
Due to the sufficient grip plus control while being easy to get off in case of a crash, flat pedals are preferred for:
Steep downhills and other technical trails
Testing and learning new features/techniques
Clipless Pedals:
Clipless pedals supersede flat pedals in terms of control while cycling fast and won't bounce you off when pedaling energetically. They are thus more common for:
Cross country riding
Riding on undulating terrain and relatively flat ground
Suffice to say that this has been the scenario for long for many riders. However, just like other aspects of mountain bikes nowadays, the lines are increasingly getting blurrier.
Different Types of Mtb Flat Pedals
I can't forget all the goodness of flat pedals – most importantly, how they help riders build confidence and take their skill set a notch higher on technical sections.
Let's look at the dominant types:
1. Best Budget Mtb Flat Pedals
If you're on a tight budget and determined to get a good flat pedal, you should narrow your search down to the best budget mtb flat pedals. The good news is that there are several candidates and all seems very competent.
You'll notice their impressive scores in crucial performance characteristics such as grip, ease of service, platform shapes, and durability.
Now, I did a bit of looking around and I have to admit that the DMR V8 Pedals is an impressive option.
I had heard some whispers that it was a top-selling product but I didn't expect it to be this good.
2. Best Mountain Bike Flat Pedals Under 50
Wellgo MG-1 Pedals
Body: Magnesium/Painted Color
Spindle: Cr-Mo
Bearing: DU/Sealed
Size: 114.6 x 106.2 x 30.8mm
Wellgo MG-Series BMX Pedals made with magnesium bodies, Cromoly spindles and...
Sticking with riders who need great pedals without overpaying and my research this time took me to those priced below $50.
First, some of the under 50 flat pedals are pure rubbish (according to me) so I would advise you to tread with caution.
That being said, a couple has crazy grip and stable feeling and it's hard to believe they're up for grabs for under 50 bucks. The Wellgo MG-1 is one such mountain bike pedals available on amazon.
3. Mountain Bike Flat Pedals for Fat Bikes
BC Wide Platform Bike Pedals
CNC MACHINED 6061 ALUMINIUM BODY - Machined aluminium body for a lightweight,...
110 X 108MM PLATFORM WITH10 REPLACEABLE STEEL TRACTION PINS PER SIDE - Give...
9/16 CNC MACHINED CR-MO AXLE - Durable Chromalloy axles make for solid long...
SEALED BEARINGS - Sealed bearings keep the elements out and contribute to...
LIGHTWEIGHT - At just 179g each, these pedals weigh less than many higher priced...
These pedals are typically rock solid and will still be going strong for many seasons. They are usually light and have a shape that doesn't block your efficiency when pedaling with large feet. They neither affect your grip.
Plus, they are generously sized and cradle your shoes superbly for enhanced stability, comfort, and of course, grasp for big riders.
Some have a low-profile design that delivers an added ground clearance and will work for every plus-size man mountain bike. If you're looking for this type of pedals, BC bicycle's flat metal pedal would be an awesome start.
Different Types of Mtb Clipless Pedals
Clipless pedals mean you're more connected to your mountain bike resulting into a more fluid cadence and immediate acceleration when needed.
So, which types of clipless pedals hold sway in the mountain bike industry?
1. Platform Clipless Pedals
Crankbrothers Doubleshot Hybrid Bike Pedal
Hybrid pedal half flat / half clip-in
Moulded pins and ribs for grip
Diamond plate pads for traction
2-sided entry / superior mud shedding
Premium bearings & double seal system
You may not fancy the idea of not having the solid connection to your bike provided by clipless pedals. But you, on the other hand, occasionally get into technical terrain that would be best handled by a flat platform.
In such a case, the best bet would be a platform clipless pedal.
This type is a flat added with an innovative clip-in mechanism on one side and gives the best of the two worlds.
The Crankbrothers Double Shot Hybrid Bike Pedal is quite popular here and allow you to combine compatible shoes and pedals to ride both clipped in and flat (for the technical sections).
2. SPD Clipless Pedals
SHIMANO SPD Pedal
Shimano pedaling dynamics - spd performs whether you're on or off the bike;...
Innovative - by eliminating toe-clips and integrating the pedal and outsole into...
Incredible performance - spd not only boosting power to the pedal; but also the...
Better control - you can pedal with greater efficiency; stability and comfort...
Superior mud-shedding design - an open binding design allows mud and debris to...
SPD (Shimano Pedaling Dynamics) takes a 2-screws design for clipless bicycle pedals and was popularised by Shimano. There's a small cleat that fits to 2 tracks in the sole of a SPD compatible shoe.
This lets the rider to slide their cleat back/forth to achieve the best angle and positioning for maximum comfort.
SPD pedals mostly allow pedal access from any side of the two pedal sides.
Certain SPD models including the SHIMANO SPD Pedal automatically re-adjusts the pedal at a perfect angle for easier clipping in.
3. Crankbrothers Clipless Pedals
Crankbrothers Candy Clip-In Pedal
VERSATILE- The Candy is Crankbrother's most versatile pedal and excels at...
4 SIDED ENTRY- Shed mud with ease and maintain an excellent connection with the...
CUSTOMIZABLE- Both the float and the release angle are customizable, allowing...
STEEL CONSTRUCTION- The spindle is forged SCM 435 chromoly steel, the spring is...
PREMIUM BEARINGS- Equipped with Igus LL-Glide inner bearings and Enduro...
Crankbrothers have emerged as one of the most aggressive competitors to Shimano SPD clipless pedals.
Their clipless paddles are unique in that they're competition-oriented and can be customized for a super-refined fit, feeling, and power transfer.
They also offer an industry leading three-year warranty on all their top pedals led by the fast-moving Candy Clip-In Pedals.
Their pedals feature outstanding corrosion resistance sealing and will offer precise fit in addition to durability.
The candy bike pedal is especially popular among entry-level clipless pedal users who want to experience mountain bike riding.
4. Budget Clipless Mtb Pedals
Ongoing advancements in clipless pedal technology have led to the invention of some very affordable models which feels very optimal with various riding styles.
Well, while admittedly the budget options aren't that many for clipless compared to flats, there are still some surprises here and there.
For instance, the sub $50 Shimano SPD Clipless Pedals produce an incredible performance it's hard to believe your luck at this price.
5. Fat Bike Clipless Pedals
SHIMANO M Pedals
XT SPD's are designed to take the rigours of off-road competition whilst also...
Lightweight and high performance using a forged alloy body, chrome-moly axle and...
Sealed cartridge axle system for reliability and simplified low maintenance
People using fat mountain bikes can also benefit from the secure attachment of clipless pedals.
The thing with fat-tired bicycles is that they're relatively difficult to pedal so their clipless pedals are super-lightweight but big and resilient enough to sustain a powerful pedal stroke.
Furthermore, clipless pedals for big man mountain bike design offer an improved ability to achieve more control of the bike placement.
A lot of my big friends seem to do well with the SPD clipless mtb bikes since shimano rarely go wrong. Plus, SPD pedals have mostly proven very durable.
Specifically, the Shimano M Pedals seem to carry the day among my buddies.
Tips On How To Select Bike Pedals (Mountain Bike Flat Pedals Vs Clipless)
When selecting bike pedals, the key question is that of the type of riding you are into.
Here are some questions to ponder on:
Are you after the renowned pedaling efficiency of mtb clipless pedals or the maneuverability and ease of platform pedals?
Or are you after both efficacy and ease?
What terrain will you be tackling?
Are you planning to be exploring new tricks/styles?
What's your budget?
Conclusion
The side of the divide you'll fall in the mountain bike flat pedals vs clipless tug eventually comes down to your personal preferences.
It's also very common to find riders occasionally switching allegiance from one side to the opponent depending on their type of riding and current trails.
My final word?  Consider everything and be the judge!

Alex Mwangi is the creator of Outdoor Right and an outdoor enthusiast. During his free time he enjoys riding his road bike or traveling the world looking for his next adventure.