Whether you're an ass-kicking road rider steaming up 101 switchbacks breaking a sweat or a lap shredding enduro rider chugging IPA's after the descent, nothing gets you in the zone quite like putting the hammer down and digging into the terrain of choice.
When you are putting that pedal down into the dirt or on the road, ironically, pedals should be the last thing on your mind. That's why you should look for killer pedals that won't break your concentration or the bank.
If you're looking for a set-and-forget pair that feels right at home where you do- on your bike, consider Shimano.
Most people have heard about the brand, but if you're looking for the ins and outs on Shimano pedals, I'm here to help.
Shimano Pedal History
Shimano has been in the cycling game for about 100 years and has been supplying bicycle pedals for half of that time. With nearly 80% of the world's total global bicycle component sales, it's no doubt that Shimano knows how to make a product for the roads and trails.
With a global reach and the research and design department to back it up, whether your riding style is road, off-road trekking, or urban, Shimano has a wide variety of specially designed pedals for you to choose from.
So, if you're looking for flat pedals for every day riding or throwing tricks, or their famous, patented SPD pedals for clipping and ripping, Shimano has a set for you.
What Does SPD Stand for
The Shimano SPD or Shimano Pedaling Dynamics is Shimano's patented pedal binding system. It was developed in the late 1980s to offer advanced pedaling operability, ease of attachment/detachment, and walking comfort when off the cycle.
With nearly every cycling shoemaker now developing shoes for the SPD and its two updated versions, the SPD-SL and CLICK'R, the system was and is considered the de facto standard for cycling sports across the globe.
Types of Shimano Pedals
Do you need something flexible enough for multiple disciplines, or are you someone who has picked your cycling direction and is sticking to it?
Aside from the overall SPD (or clipless) and flat pedals, Shimano groups their pedals into four categories depending on your desired use.
Road Shimano Pedals
Shimano's road pedals are for serious riders looking to put in miles. Shimano's road pedals are high-performance  SPD, or SPD-SLs  designed for all-day comfort and lightweight premium performance.
SHIMANO SPD Pedal
Intended use: MTB
Type: click pedal
Click Pedal-Compatible: SPD
Weight per Pair: 380g
SHIMANO SPD-SL Carbon Road Pedal
Ultegra performance - pro level performance for the enthusiast road rider
Lightweight - lightweight; yet durable design weighs only 248 grams
Extra wide platform - wide platform delivers efficient power transfer and...
Integrated contact surface - durable integrated stainless body plate reduces...
Wide bearing stability - wide bearing placement for stable and uniform load...
Off-road Shimano Pedals
Shimano offers their off-road pedals in SPD and flat pedal designs.
If you're going to be racing or plan on doing long, hard XC miles, consider the rugged clipless SPD design. You'll love the power transfer and mud shedding ability offered.
If you plan on effortless off-roading and seek leisurely comfort, you can't go wrong with a mellow mtb flat pedal.
Sale
SHIMANO MTB flat pedals
Sealed mechanism.
Pedal axle chromoly steel.
Pedal body painted aluminium.
Model number: PDGR500L
This style pedal offers the pins and steel body construction of a top of the line pedal in smaller size and a more affordable price.
Flat pedals aren't just for mellow rides though, as they are also the preferred style for more aggressive riding.
Enduro riders, dirt jumpers, freeriders, and downhill riders focused on the downhill as much as the uphill should consider aggressive, durable flats. The flat pedal, in this scenario, allows the rider to remove their feet for tricks or to slide around corners and allows the rider to set their foot down in the event of a crash or quick stop.
Trekking Shimano Pedals
Shimano's trekking pedals are designed for leisurely weekend rides. If you're out just to have a bit of fun or burn some calories, consider a set of these.
You'll be able to find trekking pedals in Shimano's famous SPD clipless design or an easier to use variation of the design, CLICK'R.
Sale
SHIMANO Dual Sided Platform
A pedal with a flat surface on one side and a SPD / 2-hole clip-in on the other....
Dual-sided for use with SPD / 2-hole cleat compatible shoes and flat sole shoes
SPD / 2-hole clip-in on one side
Grippy flat pedal on the other side
Adjustable cleat tension
SHIMANO CLICK'R Pedal
Shimano PD-T421 CLICK'R pedal: To offer a more enjoyable cycling life to more...
Lighter spring for simple entry and release
Pop-up resin cage for easier step in
Integrated reflector
Adjustable entry and release tension settings
Urban Shimano Pedals
Shimano's urban pedals are SPD, SPD-SL, CLICK'R, and flat pedals designed for everyday riding.
These pedals deliver stability and comfort in a fashion-forward design developed for your commuting and everyday urban adventures. You'll also find these pedals often come with a flat side available for everyday shoes paired with an SPD or SPD variant for your clipless riding.
How to Choose the Right Shimano Clipless and Flat Pedal
When you're ready to choose the right clipless or flat pedal for you, there are a few things you'll want to think about.
Flat Pedals
Flat pedals are reasonably self-explanatory, though they come in all shapes and sizes. Flat pedals sit flat and allow a platform for your foot to sit on while you're pedaling. This simple design makes them easy to use and provides ease of transfer for your foot to the ground in case of a crash or in the instance you'd like to get off of your bike.
When choosing a Shimano flat pedal, you'll want to consider material, size, shape, and the amount of, or addition of, pins.
Material
Shimano flat pedals are offered in two primary materials; a composite nylon or plastic material and metal.
Shimano's composite pedals are generally lighter and more affordable, while their metal counterparts are heavier, more durable, and stiffer, offering better power transfer for each pedal.
If you're hitting aggressive downhill trails and looking for a flat platform that'll take a thrashing, you'll want to consider a heavier aluminum pedal.
Riding through the neighborhood on lovely days? An affordable composite pedal is probably the way to go.
Size/Shape
No matter the material, Shimano flat pedals come in a wide range of shapes and sizes, ranging from a few inches across and convex to platforms wider than your foot and perfectly flat.
If you're looking for a broad, extremely flat platform, you'll want something like this enduro pedal. This style of pedal offers excellent grip, stability, and lightweight durability when cycling.
If you're looking for something a bit smaller, maybe for city riding, consider one of Shimano's urban riding pedals. The platform pedals for urban riding can get away with a smaller size by changing the pedal's shape. A Concave urban pedal allows for contact in the right area.
SHIMANO Trekking and City
Available in five colours
Wide aluminium body for stable pedal shoe interface
Pedals designed for street shoes
SPD/SPD-SL: platform
Pedal axle: Chromoly steel
Pins
Nearly all of Shimano's flat pedals come with pins. For the most part, the more pins or, the more perfect placement of the pins, the better grip you'll have on the pedal.
You'll also want to consider a pedal with removable pins versus incorporated pins. Pedals with removable pins may cost more initially, but when the pins wear down, you'll be able to replace them individually instead of the whole pedal.
Maintenance
If maintenance is a concern, all Shimano pedal designs will keep you worry-free. Shimano flat pedals just require a simple cleaning and the occasional pin replacement or adjustment to keep you on your toes.
Clipless Pedals
Shimano clipless pedals are actually "clip in" pedals. These pedals were initially modeled after ski bindings that clip the rider in for better control and maneuverability.
Clipless pedals use a spring-loaded clip inside the pedal that inserts into the bottom of the specially designed clipless shoes. As a result, clipless systems are arguably more challenging to use, and the shoes are more challenging to walk around comfortably in. Still, many riders prefer the many advantages afforded by the clipless pedal.
Shimano's clipless pedals, the SPD, the more advanced SPD-SL, and easier to use little brother CLICK'R offer the advantage of power on the downstroke and upstroke, as you can not only push down but pull through the legs' range of motion. They also allow easier "clipped in" maneuverability like bunny hopping, making the rider more agile in the saddle.
And as a great bonus, you can even put clipless pedals on your vintage bike.
Material
Because weight makes a more significant difference in aggressive on-road cycling, if you're looking for a clipless pedal; that'll have you hitting your marks, you'll want to consider the lightest material that is also durable.
In that case, these carbon-injected molded pedals are as good as they get.
SHIMANO Dura-Ace
The PD-R9100 is the Top of the Line Road Bike Pedal: The lightest and most...
Lightweight & Stiff: Injection-molded carbon composite body is lightweight and...
Excellent Power Transfer: Extra-wide platform to transfer your power directly...
Stability & Comfort: Wide bearing placement distributes load uniformly and helps...
Customize Your Pedal Feel: Adjustable entry and release tension settings allow...
SPD/SPD-SL/CLICK'R
Shimano offers three varieties of clipless pedals.
Generally speaking, Shimano's first on the market and rugged designed SPD system is used for clipless off-road riding. This system is all metal with two-bolted heavy cleats and offers double-sided entry, excellent mud shedding, and walkability.
The SL in Shimano's newer, more advanced SPD-SL stands for "SuperLight." This variant of the system has a lightweight cleat featuring three plastic bolts and is most often used for road cycling. This system provides a larger contact area for power transfer and is much lighter in weight but requires shoes that are more difficult to walk in.
Finally, Shimano's CLICK'R is an SPD design-based pedal targeted at a rider trying step-in pedals for the first time. The CLICK'R pedals are designed to offer the power stroke efficiency of clip-in pedals with a more manageable "Clip in" insertion. They also feature a pop up cage designed to prevent unintentional releases.
Maintenance
Ease of maintenance should be a consideration when picking anything up for your cycle, and pedals are no different. A piece of equipment that works properly day in and out is one that you'll use the most.
Generally speaking, all Shimano pedals are easy to maintain.
The more complicated nature of the SPD and SPD-SL pedal requires a bit more maintenance, but not much. With about five minutes of cleaning and lubrication once or twice a year, your Shimano clipless pedals should have you clipping in with no problem.
Conclusion
Landing on the perfect pedal should be a simple choice that delivers an effective platform to power through your riding style and needs.
When considering your bicycle's main drive point, whether you choose clipless or flat, by going with Shimano pedals, you'll get one of the best platforms on the market backed by all the Shimano R and D available.
Whether you're a road, urban, trekking, or a novice mountain biker, Shimano has a pedal for you.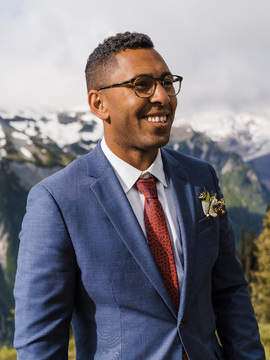 Jarrett Ziemer is a writer and author on biking topics based out of Snoqualmie, WA. He's been riding bikes since he could walk and never looked back.
Today, when he's not writing about bikes or the outdoors, you can find him sessioning laps at his backyard playground, Duthie Hill Mountain Bike Park. Most days, you'll see him on a slopestyle bike, but he loves riding downhill, to road, and everything in between.