When it comes to bike components that road bikers are particular about, saddles are at or near the top of the list. After all, you place most of your weight for hours at a time on this one small place. If the saddle isn't comfortable, then it doesn't really matter how great the rest of the bike is.
When choosing a road bike saddle, a number of factors go into figuring out what the best seat is for you. It's much more than just bike seat padding or bike seat cushion. It's best to know what these factors are in order to find the saddle that fits your needs.
Variables: Bodies, Gender, Type of Riding
"Just show me the five most comfortable models then, and let's be done with it," you say. Do you want the biggest seat? The softest seat? If we were talking about office furniture, it might be that easy. With cycling, however, comfort varies in a seat by riding style, length of rides, and by what a rider's purpose is on the bike—just for starters.
The sit bones are the main body architecture that rest on the saddle. Not everyone's sit bones are the same width. As sit bone width isn't one of those parts of the anatomy that gets measured regularly, visiting your local bike shop is the way to go if you want to be precise. Most bike shops have a simple device that you sit on for measurement. Some saddles only have one size, but others have between two and four sizes to accommodate different sit bone widths.
Heavier riders may appreciate more padding than lighter riders. Bicycle seats for big guys often come with gel and are wider.
A number of saddles are women specific because women's sit bones are typically shaped differently than men's and are usually wider than men's. Women specific saddles, then, tend to be wider.
Other aspects of women's bodies also create more variability in what works best. However, trying a saddle designated for a different gender may help you find the exact right saddle for you. Saddles don't scream that they're boy or girl saddles. Men who are insecure about their masculinity don't have to worry about going to a bike shop and finding out the best fitting seat is the sparkly, pink, My Little Pony saddle. Unless that's what they want!
Type of riding. A racer, a fast rider, and a casual rider all need something different. People cruising around town on short rides a few times a week usually ride in an upright position with the bars higher than the seat. These riders may prefer a wide seat with lots of padding or with gel.
Someone who spends two or more hours on the bike multiple times per week will actually find a seat with lots of padding to be uncomfortable. People who regularly spend a lot of time on the bike get used to a seat without much padding.
Racers and fast riders want a saddle that delivers performance. Light, flat, minimal padding aid performance. Racers tend to position themselves with more weight forward and with the saddle higher relative to the bars compared to non-racers. Fast, non-racing, riders usually position themselves between casual riders and racers. Each position places pressure in slightly different parts of the body. Different saddles are appropriate for each style.
Road Saddle Features
Rail material. Rails are the bars underneath the seat that attach to the seatpost. Some materials reduce weight and some materials absorb more shock.  
Rails are usually made of one of the following: carbon, titanium, steel, or aluminum (for example, chromoly). Carbon, as usual, is the best performance material as it is comfortable, stiff, and light. Titanium scores high on performance as well.
The trade-off is price. A seat with carbon rails may require an extra Franklin. Steel isn't as light as these materials but it also is forgiving, and it's cheaper. Aluminum also works fine; it's light and cheap, though not as light as carbon or titanium, and it offers less comfort generally than the other three materials. Typically, seats come with chromoly rails, and this material is fine for most riders not looking for the highest performance.  
The shell material will also affect the comfort, but you usually won't be able to choose different shell materials in one model, while more than a few models will allow you to choose different rail materials.
Cut Out
Cut out channels in the middle of saddles have become ubiquitous. Cut outs relieve pressure in sensitive spots and allegedly help circulation. They aren't for everybody, however, nor for every type of rider.
While cut out saddles eliminate pressure in one spot, they also put greater pressure outside the middle channel as there's more weight supported by less surface area. The effect could be that cut out saddles are best for aggressive riders but not for long days in the saddle. More importantly, some riders' anatomies will work with cut outs and others won't. Testing one out is the way to go!
ISM PL 1.1 Saddle with Cutout
Long shape allows for fore-aft movement
Wider rear section than Performance Narrow
Most padding available in Performance Long
Category: Performance Long
Length: 270mm
Sale
Bikeroo Memory Foam Saddle with Cutout
SPECIAL DESIGN: Specially designed to support women, providing comfort to an...
NO MORE NUMB BUTT: This mountain bike seat has a pressure relief channel to...
UNIVERSAL FIT: Comes with a seat adapter that can replace the stock seat on...
EASY INSTALLATION: The exercise bike seat installs quickly with the included...
CUSTOMER SUPPORT: Our team is ready to get in gear and help with any questions...
Mountain vs. road
Road saddles usually have a longer nose for a lower riding position. Mountain bike (MTB) riders shift around on the seat more, sometimes coming far forward to shift their weight for a steep climb. MTB riders also sometimes shift behind the saddle.
A MTB saddle is more streamlined in order to not catch the rider's shorts when shifting. MTB saddles usually have a little more padding for the sit bones due to the harsher ride that trails deliver and the more upright position.
Similarly, cut outs are less typical of MTB saddles because of how they put more pressure on a reduced body space. However, these differences are not substantial, and most people would be hard-pressed to notice the difference by looking; many seats are versatile enough that they can be used for either discipline.  
Right saddle, wrong Shorts
Veteran riders with a huge wardrobe may think it's obvious, but newer riders who haven't experimented much with bike shorts may still be looking for more comfort than a saddle can deliver. Before blaming discomfort on the seat, consider buying better shorts with a more comfortable pad. If you're using a pair of generic shorts with an iffy pad or a gimmicky gel pad, splurge on a pair of performance shorts and you may feel like you're sitting on a cloud. Your bum will never stop thanking you.
Right saddle, wrong Setup
I cringe every time I see someone pedaling furiously around town with a seat that's five inches too low. You just hope that these riders are borrowing their much shorter family member's bike. Having the seat in the wrong position will not optimize comfort and certainly won't help efficiency.
Getting the right saddle is surely more than half the battle. Up, down; fore, aft; tilt. These are three different aspects of saddle position, and together they create many possible permutations that don't hit the sweet spot for comfort. Stem height is another factor that affects the ideal seat position. Art's Cyclery has a helpful video on how to choose the right settings.
Right saddle, Wrong training
If you haven't put in many miles and then you go out for a long ride—say two and a half to three and a half hours—your back, your neck, and your bum may hurt more than your legs. That multiple body parts may hurt should be the clue that this is not a case where the bike seat is the problem. The problem is that you're not in shape. Yes, getting used to sitting on a bike seat for three hours takes time. Don't jump to conclusions that you have the wrong seat if the issue is really fitness.
Some Saddles to Consider
Bontrager Montrose Elite
Bontrager Montrose Elite excels at bringing out high quality products at affordable prices. Following that history, the Montrose has titanium rails and a carbon shell to strike a balance between comfort and lightness. Bontrager says the Montrose works for both road and mountain. To fit various bodies, the saddle comes in three different widths. And it sports a cut out. Built for aggressive riding, the Elite has minimal padding. Try the Montrose Comp for a more average layer of padding in a well-priced performance seat.
Bontrager Sport Women's Version & Men's Version
An affordable seat from the dependable component maker. At $35 you can't expect too much, yet the Bontrager Sport should make most riders who prefer a more upright position happy. The weight won't win it any awards, but at 350 grams a budget shopper can't really complain either.  Provides soft tissue relief with the cut out.
Fizik Antares Versus Evo R1 Adaptive
Fizik seems to have hired all of the best designers in terms of how their products look. The company's sense of style reins supreme. (The designers, masters of sleekness, should talk to the namers of their products.)
The 3D printed padding on the Antares looks like no other road saddle. Composed mostly of air, the beehive-like padding looks ample but feels firm. This padding, along with the carbon shell and carbon rails, provides a cross of comfort and supreme lightness. (The smaller version weighs in at 174 grams; the larger version at 180 grams.)
The seat, which has a cut out channel, comes in two widths. Fizik Antares saddle is built for fast riders. The main con of this product is its price. If you can afford it, it's probably $300 well spent.
Fabric Scoop
Fabric Scoop Elite
- Rails: Cro-mo (7mm)
- Width: 142mm
- Length: 282mm
- OEM package (This item is exactly as pictured and does not include retail...
- Contents : 1 pc/pack
The Scoop doesn't look as interesting as many other saddles in its class. However, Fabric Scoop has created a dependable, if conventional looking, saddle that allows you to choose the right version based on the kind of rider you are and how much you want to spend. It has versions with carbon, titanium, steel, and chromoly rails. (The carbon rails are shaped in such a way that they don't fit various standard seat posts, so check your post against the rail shape.)  No cut out.
The seat comes in three different shapes to suit different riding styles. Flat is for fast, aggressive riders and has the least amount of padding. Shallow is for fast or moderate riders who are forward leaning, with their bike's handlebars lower than the seat; the shallow has more padding than the flat.
Radius is for a rider in a more upright position and with handlebars higher than the seat; its rear is more rounded and it has more padding than the shallow. As you can guess, the price ranges all over depending on what combination you select. The Scoop seems like a very good, safe choice.
Selle Italia Women's Diva Gel Flow
Selle Italia Women's Diva Flow Saddle
Specifically designed to fully support the female anatomy
Flow technology drastically reduces all physical limitations caused by prolonged...
Extra padding: increased padding to ensure durable riding positioning for long...
Manganese rails 7 mm: CrMo and manganese alloy. Light and flexible at the same...
For on and off road use.Universally compatible with all two rail seatpost...
Designed for the female anatomy. With more padding than some other road saddles. Selle Italia added gel is the only part of the seat that is questionable. Gel can lose its shape; gel can start out as a "Hey, wow! Get a load of this!" and give way to "This gimmick sucks!" The four and a half star rating on Amazon suggests the excitement for the gel, and the rest of the saddle, may last.
Pro Stealth
Shimano's PRO Stealth Saddle performance has a wide cut out channel and steel rails and weighs in at 205 grams. It also has a carbon base and comes in two widths. A higher end model has carbon rails, and the highest end version, the Superlight, has carbon rails and the entire base integrated into one piece. Weight = 145 grams!
Specialized Power Mimic
Specialized Power Mimic, a women's specific model with three widths. The comp version has steel rails and a stiff carbon shell. The expert model has titanium rails. Has multiple layers of foam for comfort. Definitely worth a look for both women and men.
Velma Bike Seat Memory Foam
Velma memory foam has become a popular material in comfort saddles as it shapes to your contours. The Velma is designed for cruising around town with probably no need for bike shorts. Not the hugest or widest seat out there, the affordable Velma is full of padding and will make people happy on shorter rides. Yet the seat is a reasonable enough size that it could accommodate riders who aspire to longer rides. Four and a half star rating on Amazon with 4,400 ratings. Sounds like a lot of happy butts.
Serfas Women's Dual Density
Sale
Serfas Dual Density Women's Saddle
90-Day Comfort Guarantee on all saddles
Patented I.C.S. Infinite Comfort System
RX & Deep Groove designs
Dual Density base technology
Patented Dual Density Base
Serfas Dual Density Men's Saddle
90-Day Comfort Guarantee on all saddles
Patented I.C.S. Infinite Comfort System
RX & Deep Groove designs
Dual Density base technology
Patented Dual Density Base
Serfas produces a smattering of very padded comfort saddles. The Serfas Dual Density has a groove down the middle for soft tissue relief. Also comes in a men's version, as well as versions with cut outs.
Brooks B17
Brooks England B17 Bike Saddle
Manufactured according to centuries old standards, beautifully designed and...
Firm leather construction is easily broken-in over time and distance to give you...
Honey color complements any road bike, taking on a rich patina over time
Invisible pores in the leather provide natural ventilation, and will keep you...
Chromoly frame, stainless steel rivets and black steel rails for strength and...
Brooks' classic bestseller for 100 years. The old-fashioned looking—yet somehow always stylish and classy—saddle improves virtually any bike on contact, though it certainly isn't a good match for every bike. Or for every rider.
The seat is meant for riders who are between upright and aero. Its hard leather feels, at first, off-putting, but it gradually forms to your shape creating a custom fit. A heavier seat, the Brooks B17 comes in various versions and colors, including a women-specific model, a model with a cut out, and a version with titanium rails. The B17 is not cheap but it'll last. Also requires more maintenance than other seats. I aspire to acquire a cool town bike in order to get the B17 to put on it.
In the Driver's Seat
The many variables involved in selecting a road bike seat might make some riders resigned to throw a dart at a target to choose. Actually seeing seats in a shop should help reduce options; testing models at the shop helps further.
Case in point: seeing the seats in person allowed me to realize the Bontrager Montrose Elite has too little padding for me and that having the titanium rails wouldn't be worth the sacrifice, but the Montrose Comp seems like a winning candidate and is still light. Trying a saddle or two that you can return is also recommended. Brands like Serfas have a 90 day guarantee; one of my local bike shops allows a 30 day trial of any seat.
Getting That VIP Seating
Using the right road bike seat matters. You don't want to settle for what your bike came with just because. You don't want to settle for the several models your local bike shop stocks.
Get the seat that makes you want to spend more time on the bike. Putting a lot of thought into buying it is about the only time you want to think about a seat. If you're thinking about the seat as you ride, it probably isn't for a good reason.
Once you get the right fit, you can look forward to getting back in the saddle, turning the cranks, and enjoying the ride.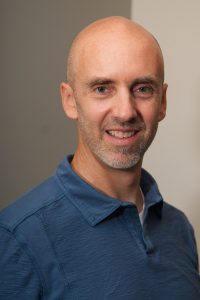 Trevor is an experienced road and mountain biker. He has mountain biked in many of the top places in the world, including Moab, Utah; Fruita, Colorado; Bend, Oregon; Durango, Colorado; Bentonville, Arkansas; Copper Harbor, Michigan; Lake Tahoe, California; amongst others.