Unlike road riding, which is right in front of you and recognizable, mountain biking may seem harder to break into. However, mountain biking for beginners is easier than you think.
"It's a good time to be into mountain biking," I said recently to a newly made acquaintance in Duluth, Minnesota, to where we'd both traveled to ride the local trails. The trail options in and close to Duluth are countless and growing.
All over, mountain biking is thriving, which means it's a great time to get into the sport.
But how?
Read on and I'll tell you some of the essentials that someone new to or curious about the sport needs to know, including what to wear mountain biking.
Mountain Biking Basics
First of all, there's a misnomer in the name mountain biking—mountain. Non-mountain bikers love joking about how you claim to have just mountain biked in the plains of Illinois or Indiana. Let these clever jokesters have their laughs; you have your fun.
Mountain biking doesn't need mountains. Trail riding is a better way of thinking of it. You can do it well below 10,000 feet; you don't need any elevation changes to do it. It's hiking with wheels.
Some important differences from hiking, however, are that it comes with a dose of adrenaline and you get to cover much more ground faster. Thrill-seekers apply here, but if you're not a thrill-seeker also apply here; it can be enjoyed at your pace on your terms.
And as with downhill or cross-country skiing, you get to choose the trails—challenging and risk-taking or more relaxed or scenic.
Mountain biking gets you off the couch and off the pavement and into nature. It helps you clear your head and be present. When you're riding, you need to focus on what you're doing because if you don't, you'll crash.
Snapchat, Twitter, and Instadumb become—if only for a short, precious time—unnecessary. The demands of mountain biking are a great way to be physically invested in the world in a way that we rarely are.
And the only thing that might be better than mountain biking is having mountain biked. It leaves you feeling like you've done something worthy with your time.  
What To Wear When Mountain Biking
If you're trying it for the first or third time, it doesn't really matter what you wear as long as you have a helmet. Wear a helmet.
Just do it.
I could show you the holes in old helmets that would have been in my head, or the spot where my bike fell on top of my head (long story), but if you have any sense at all you won't need convincing.
A good pair of shoes that grip to whatever pedals you have is wise. Comfortable shorts and a short-sleeved shirt, assuming you're riding in warmer weather. If you're new to the sport, you probably won't be going very long distances, so biking shorts are unnecessary.
If you become more interested in the activity, the first several items to buy would be glasses, gloves, and shorts, probably in that order.
Glasses
When you gain speed, your eyes water.
Wind likes your eyes. Bugs like your eyes. Branches also like your eyes….As do you.
Protect your eyes from all of these eye menaces with a pair of bike glasses. Because you need to see perfectly in the shade, best for mountain biking are clear lenses. You can get inexpensive glasses with changeable lenses as well, in case you're riding out of the woods and want some tint.
Tifosi Intense Sunglasses
Grilamid TR-90 frame
Polycarbonate lens
Scratch Resistant Coating
Light, durable frame
Scratch-resistant lenses
RockBros Cycling Sunglasses Photochromic Glasses
PHOTOCHROMIC TECHNOLOGY: Intelligent lens cycling sunglasses automatically...
LIGHTWEIGHT: LIGHTWEIGHT: Only 24g/pair,great to wear for long periods of time....
SAFETY: Thicken PC lenses with UV400 protection coating, shatterproof and...
COMFORTABLE: Adjustable soft rubber nose bridge can easily find the right angle...
MULTI-PURPOSE: ROCKBROS photochromic goggles can be used for multiple...
Gloves
Gloves will add extra comfort to a ride, and when riding on trails you're getting bumped and jostled more than a little, so adding comfort where you can is important.
You also sweat.
Sweat makes your hands slippery on rubber grips, so gloves prevent that problem. When you crash, gloves protect your hands.
Shorts
Mountain bike style means long, baggy shorts that aren't that different from athletic or other shorts you may already own. The difference is that the mountain bike shorts have the Fox logo on them.
Ok ok, there's more to it than that- but not a lot.
Mountain bike shorts usually come with a padded liner that will add comfort where it's needed, in the crotch area. The shorts should also have some useful pockets; if they're well designed, they should have a pocket for keys and one for a phone at the very least.
Best Beginners Mountain Bikes
To try out the sport, you just need a vehicle that's safe and functional. Renting or borrowing a bike, if possible, is a great way to test out one's interest.
Is mountain biking an expensive sport?
Comparing it to a sport like golf or skiing, there is, similarly, a decent initial investment. However, once you've made that investment, it's substantially cheaper than those two sports.
Why?
Because golf courses and ski resorts charge arms and legs; skip two days at Pebble Beach or four days at Vail and your bike is paid for. Most mountain bike trails cost a user nothing or a nominal fee.
I first mountain biked on a vacation in the Sawtooth mountains in Idaho. Smitten, right after the trip I went to the local bike shop and got a bike. It wasn't a great bike. It was entry level, without all the bells and whistles, and it was perfect.
However, you don't want to make an investment that you discover is severely lacking after a few months of riding and looking at the much better features of everyone else's bikes.
What To Know When Buying a Mountain Bike
First, the mountain bike market is segmented across a few different styles of riding:
Fat bikes are designed for winter riding and are considered heavy duty mountain bikes. You can obviously ride a fat bike in the summer as well, but if a fat bike is your summer steed, the assumption is that you only want one bike to use year-around.
Cross country bikes are meant to be light and fast. They climb well. Their suspension will have less travel (the length of compression). A good choice for beginners.
Trail bikes are a good cross between fast and light and capable on more rugged ground. These versatile bikes still climb well, but they're better all-terrain vehicles than pure cross country bikes. Trail bikes are the best default category for most riders, including beginners.
Enduro/all-mountain bikes are not bad for general riding. They're heavier and have longer travel. As such, they perform especially well with the use of gravity.
Downhill. As the name suggests, you want to ride them down, not up. These bikes have long travel and are burly. Beginners don't start here.
Here are some more important things to know about mountain bikes if you're a beginner and getting prepared for mountain biking season.
Wheel Size
The three wheel sizes for mountain bikes are 26", 27.5", and 29".
The 26" used to be the standard, but it's now more often found on fat bikes. You'll have to decide, then, on a 27.5 or a 29er. And frankly, you can't really go wrong with either.
If you're looking for a beginner friendly 27.5″ mountain bike, the Northrock XC27 is a great option.
The advantage of the 29" is that it rolls over obstacles better and has better traction. The wheel and tire are also heavier so will take more effort to accelerate plus there's the extra overall weight. The bigger wheel is also less maneuverable.
Will a beginner be able to tell the difference? No.
Suspension
You probably know a guy who says mountain bikes don't need any suspension. Then he shows you his $2,500 rigid carbon bike. And you remember he's 20 years old, so his body is made of rubber.
Ignore him.
You need front suspension to mountain bike. A front suspension only bike is a hardtail.
The question is whether to also get rear suspension. While suspension adds weight, the main decision is about cost. Most riders prefer full (dual) suspension if they can afford it. Rear suspension adds comfort and helps keep the rear wheel on the ground. Longer travel is better for rougher trails and for downhill riding.
Frame material
Most entry level bikes come in aluminum, which is a very good bike material—stiff, light, durable, and cheap. Extra points if you say it like a Brit: aluminium.
Brakes
Mountain biking requires a lot of sudden and precise stopping power, which is why you want disc brakes.
If you don't know what disc brakes are and why they are better than traditional rim brakes, this video will help a lot.
Drive Train
Time was when a mountain bike would have three gears (chain rings) up front and nine gears in back on the cassette. Sounds great, right? So many choices! That's also extra weight, maintenance, cost, and thinking (two different shifters) while on the bike. A single chainring on the front is the standard today on mid to high-end bikes with 12 gears in the back; most cheaper bikes have a front derailleur and two chainrings on the crank.  
Tires
Tire width is your main consideration as a beginner.
A  popular range today is around 2.3" to 2.6". Wider tires provide better traction but add more weight.
2.8", or even up to 3", tires on a hardtail are also not a bad option as this width adds traction and comfort. It's all a matter of personal preference, so try out different tires and see what fits best for you.
Pedals
Pedals are very personal, and if your bike comes with pedals they may not be all that good.
I believe beginners should opt for a nice wide, plastic platform pedal like these from Fyxation, Crank Brothers, or RockBros. Make sure the pedals have little teeth (called pins if they're metal) sticking up to add grip.
Fyxation Gates Slim Platform Pedal
Thin profile BMX platform pedal with re-buildable loose ball bearings
High impact nylon body built to take abuse
9-16" cro-moly spindle
Pedal strap compatible
Great for BMX and urban cyclists
ROCKBROS Lightweight Nylon Fiber Pedal
STURDY & DURABLE: Rugged nylon fiber surface+high strength Cr-Mo spindle bike...
GREAT GRIPS: Anti-skid nails on each side provide more secure on the pedals and...
WIDER PLATFORM & LIGHTWEIGHT: 4.1" wide platform and 0.8lb ultralight ergonomic...
EASY TO INSTALL: CR-L for left; CR-R for right. Sealed bearing bicycle pedals...
UNIVERSAL: Standard 9/16" spindle fits for BMX, MTB, Mountain Bike, Hybrid bike,...
Dropper Post
Dropper posts do go beyond a necessary entry level feature. But ride with a friend who has one and you'll get tired of him saying, "Dude, you really need a dropper for this trail!"
A dropper post gets a seat out of the way on technical features and downhill. Yet everyone mountain biked without them not long ago and not only survived but still had fun, so consider it a first-line upgrade if you continue the sport.
Where to shop for a mountain bike
I do not recommend going to a big box store to buy a bike, unless it's for a child.
You get what you pay for.
Mountain bikes take a lot of abuse, so having something reliable is important both for peace of mind and for dependability.
So visit your local bike shop. They have better bikes. They also know what they're talking about so will be much better guides than the sporting goods department employee who just sold a bass-fishing lure.
Examples of Entry-Level Hardtails
Diamond Hatch 2
Examples of "entry-level" dual suspension bikes
Diamondback Atroz 1. Diamondback's lineup begins remarkably cheap, at $1,075, which makes it suspect. Too good to be true, meaning the components will be cheap. The Atroz 3, however, is definitely worth a look and at $1,950 looks like a bargain. Go up to the Catch 1 at $2,550 and you'll be sitting pretty—2.8" tires; dropper post; 130mm travel! It weighs in at about 33.5 lbs., which isn't bad for a loaded trail bike, all things considered. Is it for beginners? Well…
Diamondback Atroz 3
Hand-built 4-inch travel aluminum alloy full-suspension frame is super strong.
Durable single pivot with sealed cartridge bearings for years of smooth performance.
SRAM SX 1x12-speed drivetrain is simple, yet provides a wide range of gears.
Shimano MT200 hydraulic disc brakes w/ 180mm rotors front and rear.
RockShox Recon RL 130mm travel fork and Monarch R air rear shock.
Canyon Neuron 5. $2,000 for a good build.
Specialized Stump Jumper. Not only does it jump stumps but it jumps in price. When you add in that rear shock, you add in sticker shock. Want any more metaphors to describe the hit your wallet will take? So what's the damage? $2,400. Is it worth it. Well, yeah! But that's a lot of clams for a beginner. If money grows on trees at your house, pony up. If you don't have three thousand-dollar doubloons to rub together, then find your way back to a hardtail, which will still tickle you pink.
Trek Fuel EX5. Trek's full-suspension bikes start out here at $2,500, and it's a great setup.
Remember, if your argument for getting into the sport is that you need to spend a lot to have fun, or that if only you had a nicer bike you'd ride, then you probably aren't committed enough and aren't worthy of spending more. Passion should precede higher price.
How to Get Started on Mountain Biking
Here's the operative equation: desire + bike + trail + transportation to trail = riding + smiles.
There are now mountain bike trails everywhere—believe it—even in Florida! The interwebs will show you where. Singletracks.com, MTB Project, Trailforks are just a few of the resources at your disposal.
There might even be some trails that you can ride to from your back door.
Fire roads and double track are wider and usually less technical but are less purely mountain biking, yet they may suit your purpose. Cross country ski trails, by the way, are rarely very fun to ride, so be wary.
Single track, which is narrower, is the crème de la crème trail type.
Locate trails that suit your style of riding
Don't start with a bike park or with trails described as technical or climbing intensive. Finding good trails matters, so do a little research. Or ask at your local bike shop or someone who mountain bikes.
Do you need a bike rack?
Depends.
Your sedan with the pass-through rear seat likely fits your bike, probably by removing the front wheel. On the other hand, your Porsche 911 will require a bike rack. The minivan will take your bike and your friends', chairs, and the cooler of beer for post-riding.
Learn to repair your bike
Most beginners don't know how to change a flat and don't bring a repair kit with them on rides. Nevertheless, you're smarter so you'll want to add this skill and these supplies to your repertoire as early as possible.
Watch a YouTube video on how to change a flat, then practice. Purchase a spare tube, tire levers, and a pump. Most riders don't bring a pump on the trail but have CO2 canisters and a valve such as this kit. Just don't wait until you're on the trail with a flat to learn how to use the valve.
Is Mountain Biking Hard?
You can ride easy trails slowly or fast. Tired? Slow down or choose less rowdy trails. Some trails are simply hard, of course. Modern trails tend to be smoother and less twisty than old school trails, making them less fatiguing.
Technical trails mean more challenging features such as lots of rocks, roots, drops, or dramatic changes in pitch. Technical trails can be difficult to maneuver and also can be difficult aerobically.
Mountain bike trails tend to involve more climbing than road riding, which, together with their greater ruggedness, make them harder mile per mile than road riding. A beginner might be happy riding only 10 miles. After one is more experienced and has better fitness, 20 miles might be a good goal.
You don't need to be a fitness freak to mountain bike. You can show up at the trails and have fun without being fit. Yet when you see riders going twice as fast as you for twice as long, you might be tempted to start going with more regularity to enjoy the greater exhilaration!
Conclusion
Mountain biking for beginners isn't as hard as some think. It's a fun way to get outside and to be active. It can quench the adrenaline fix, for those that need it, or satisfy the longing to be in nature.
Mountain biking is also great for fitness and an enjoyable activity to do with others. It can taken me to some of the most beautiful places in the world.
So to me, it checks a lot of boxes. What about you? Isn't it time to start mountain biking today?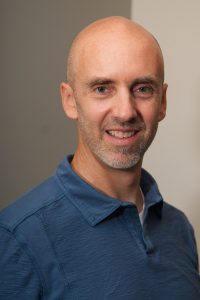 Trevor is an experienced road and mountain biker. He has mountain biked in many of the top places in the world, including Moab, Utah; Fruita, Colorado; Bend, Oregon; Durango, Colorado; Bentonville, Arkansas; Copper Harbor, Michigan; Lake Tahoe, California; amongst others.