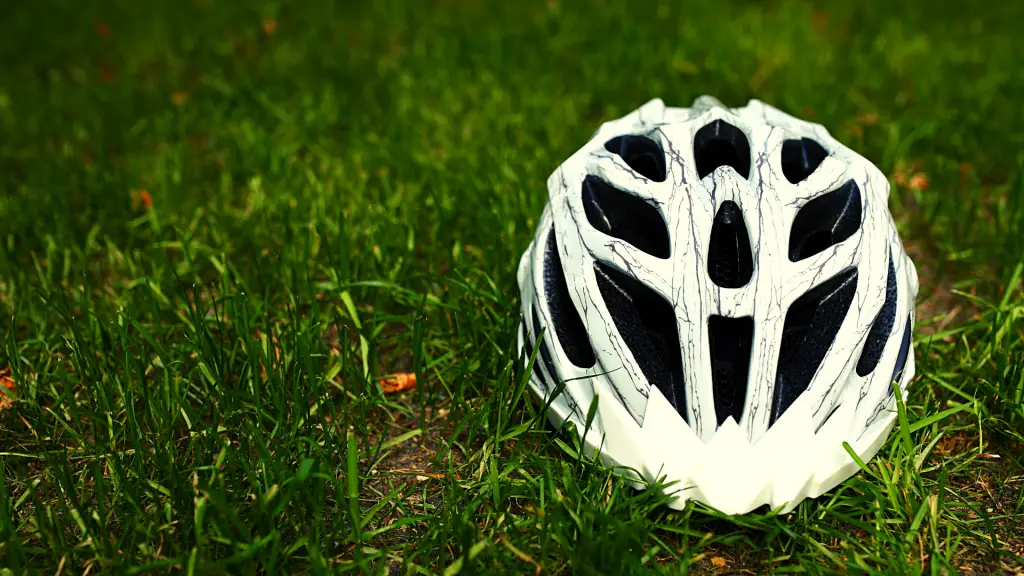 If you have a big head, it might be challenging to find the right sized bike helmet. But it doesn't mean it's not important.
According to one study, the risk of head injury nearly doubled with an ill-fitting bike helmet.
In this article, we will talk about properly fitting a bicycle helmet for large heads, and more specifically, the best bike helmets for big heads. So let's get right to it!
In a Rush? Here are Our Top Picks
Best Bike Helmet for Large Heads
A properly fitting bike helmet is critical for your safety. Keep in mind that the average head size for men is 57 cm and for women about 55 cm. So if you consider yourself having a big head, then you will want something most likely that is 62-65 cm.
That being said, here are some of the best bike helmets if you have a larger head.
1. Road Bike Helmets for Large Heads
Road bike helmets are light, more ventilated, and have an enhanced aerodynamic design.
These helmets typically sacrifice visors to keep their weight at a minimum and to give an unobstructed view. This is crucial when you are crouched down in aggressive riding positions.
Personally, I find the Bell Z20 Aero MIPS Helmet great for road biking enthusiasts who want the best of the best.
About the Bell Z20 Aero MIPS Helmet
Bell Z20 Aero MIPS Helmet
FUSION IN-MOLDING POLYCARBONATE SHELL, AERO-OPTIMIZED SHAPE, & PROGRESSIVE...
FLOAT FIT RACE (INTEGRATED WITH MIPS) & MIPS-EQUIPPED - Custom fit at the...
X-STATIC AND XT2 PADDING & SWEAT GUIDE - Quick-drying materials, woven with real...
NO-TWIST TRI-GLIDES & PROGRESSIVE LAYERING - Quick-adjust fasteners that help...
SPECIFICATIONS - Small (52-56 cm), Medium (55-59 cm), and Large (58-62 cm)...
As a road cyclist, you need your bike helmet to offer you optimal head protection and to feel lightweight and comfortable. Well this is what you get with the Bell Z20 Aero MIPS Helmet.
This bike helmet for a big head features an in-mold polycarbonate shell that protects your head against heavy impact. The largest size accommodates heads of up to 62 cm, which will fit the vast majority of people. And it comes with 10 vents to keep you cool while you're riding.
Make no mistake about it, while this is a great helmet to wear road biking, it's also a bit pricy. If you are looking for a budget option that has the same MIPS (multi-directional impact protection system) technology, I recommend the Bell Avenue Helmet.
Highlight Features
In-mold polycarbonate shell
aero-optimized shape
Multi-directional Impact Protection System
Lightweight
What I don't like:
2. Best Mountain Bike Helmets for Big Heads
Mountain biking is thrilling, adventurous, and perhaps even dangerous. But you have little to worry about if you have the best mountain bike helmets.
On top of that, an adjustable visor can be handy for the trail as it shields your eyes from rain, mud, sun, and tree branches.
Surprisingly there are a lot more choices than I had anticipated and some of them are really neat.
For example, you can check out the Team Obsidian Unisex Mountain Bike Helmet that fits heads up to 65 cm.
About the Team Obsidian Mountain Bike Helmet
Team Obsidian Mountain Bike Helmet
SUPERIOR TECHNIQUE. We follow 3 crucial steps to achieve a solid constructed...
PROTECTED, VENTED AND COOL. Everything the cyclist in you could ask for: shock...
ALL ACCESSORIES INCLUDED. This bicycle helmet for adults has all the added...
A HELMET THAT ACTUALLY FITS. Adjusts in seconds with a quick release chin strap...
2-YEAR MANUFACTURER WARRANTY to make this the perfect companion for mtb racing,...
Mountain biking calls for a rugged, super-protective bike helmet. Luckily, that's what this helmet for large heads offers.
This unisex bike helmet for big heads comes with shock protection technology that cushion your head against heavy impact.
Furthermore, the Team Obsidian Mountain Bike helmet features an internal EPS layer and 22 air vents for breathability. And it only weighs 300 grams.
Highlight Features
Fits heads up to 65 cm
Lightweight, only 300 grams
Padded Chin straps
Removable visor
2 year warranty
3. Best Sports Bike Helmets (up to 65 cm)
Sports bike helmets gear towards the riding style of sports bicycles and are aggressive-looking.
The models are also designed to deliver maximum shielding while riding at solid speeds. Indeed, the best sports bikes helmets for large heads are continually adopting the top qualities of the leading professional racers' helmets such as excellent aerodynamics and sophisticated polycarbonate construction to lower weight.
Well, I had to dig really deep here but I finally met one of the classics- the Giro Bishop Sports Helmet
This bike helmet fits heads up to 65 cm, which is in the upper range of what you'll find.
About the Giro Bishop Cycling Helmet
Giro Bishop Cycling Helmet
In-mold Polycarbonate Shell With Eps Liner For Durability
22 Vents For Optimal Ventilation To Keep You Cool
Snap Fit Visor With Reinforced Anchor Points
Reflective Rear Decal For Added Visibility
As a competitive biker, you need a bike helmet with a snug fit and one that's highly breathable. Irrefutably, that's what you get from the Giro Bishop XL Cycling Helmet.
This bicycle helmet for big heads comes with a dial adjustment that gives it a snug fit. Plus, it has reinforced anchor points that allow you to fit it flawlessly on your head.
Giro Bishop XL Cycling Helmet comes with a detachable visor for protecting your eyes from the effects of direct sunshine.
Plus, it features 22 vents that encourage optimal air circulation to keep you cool when cycling.
Externally, it comes with an in-mold polycarbonate shell that protects your head from heavy impact. Internally, it features an EPS liner that absorbs impact shock and offers you ample cushioning.
And to improve your road visibility, this helmet comes with a reflective rear decal. That's more important when biking at night.
Highlight Features
In-mold polycarbonate shell
EPS liner
22 air vents
Reinforced anchor points
Reflective rear decal
Dial adjustment
Detachable visor
4. Best Commuter Bike Helmet
Most commuter bike helmets feature safety and comfort-improving qualities unique to commuter bikes, including adjustable harnesses that wrap superbly around your XL head for uniform pressure distribution.
Their ventilation effectively cools your head thanks to larger cooling vents. Most are performance oriented and have a well-thought-out design with ample room to accommodate all shapes.
If you are looking for an awesome large head commuter bike helmet, I would suggest you look at the Critical Cycles CM2 commuter Helmet.
About the Critical Cycles Bicycle Helmet
The Critical Cycles CM-2 Bicycle Helmet promises the best head protection to commuters with big heads. This bike helmet for big head is CPSC-certified, which proves its approval for head injury protection.
Critical Cycles CM-2 also doubles up as a skateboard helmet, and that's mainly due to its robust build.
Its hard ABS exterior teams up with a fully-formed EPS foam interior to jealously guard your skull.
And to ensure you feel relaxed and comfortable when cycling, the helmet comes with 11 air vents. Plus, there are two sets of changeable pads that give you a custom fit.
Critical Cycles CM-2 comes in multiple matte colors to suit riders with different personalities.
With the helmet employing premium inner padding, you can say no to sweat irritation. You can also count on the EPS form for shock absorption during a crash.
Overall, this helmet is highly adjustable to enable you to have a comfortable fit.
Highlight Features
Fully-formed ABS outer
EPS foam inner lining
11 air vents
Sweat-absorbing padding
Interchangeable pads
Matter colors
5. Aero Road Helmets for Big Heads
Aero bikes are super-fast. And you know what to expect with aero road helmets……"Free speeding" models thanks to a reduced drag.
But they have a downside…
These helmets tend to be somewhat warmer on winding, slow climbs.
So, you will want good ventilation.
Plus the usual suspects are still there… perfect weight, comfort, looks, protection, and overall size
Now if you're a fan of Aero bikes, there are some interesting gems but the GoMax Aero Adult Safety Helmet is, in my opinion, an outstanding fit for contemporary aero bikes.
About the GoMax Aero Adult Safety Helmet
You expect the best aero helmet to come in the most aerodynamic design, and that's what you get from the GoMax Aero Adult Safety Helmet.
This aero road bicycle helmet for big head comes in the most innovative aerodynamic shape to resist wind drag.
It only weighs 250g, a more manageable weight.
With its in-mold polycarbonate shell, the helmet promises superior protection during a crash. And together with its EPS liner, the helmet promises to absorb impact shock, keeping you safe on the road.
GoMax Aero Helmet gives you a snug fit, and that's thanks to its adjustable reflective strap.
With the bike helmet, you don't have to worry about your eye safety as it features a detachable visor that protects your eyes from the sun.
You also don't have to worry about your nighttime road visibility as it has an inbuilt LED taillight to make you visible.
With GoMax Aero Helmet featuring 22 air vents, it promises optimal cool air circulation. My partner has been using it for some time now and she looks right at home.
Highlight Features
Aerodynamic design
Polycarbonate shell
EPS liner
Adjustable strap
Detachable visor
22 air channels
6. Electric Bike Helmet
The joy of e-bikes is the speed so your e-bike helmet should provide more protection for the head.
These helmets have typically thicker foam and well-rounded plastic shells that perfectly wrap around your head to keep it in shape upon impact.
They also provide deeper temple and rear-head protection.
So, what options are here?
Well, I love everything about the CPSC-Certified Zacro Bike Helmet.
The looks, lighter weight, and how it fully covers king-sized heads.
But the real deal is in the protection….
It feels so strong yet it's not constricted.
Its kudos to the manufacturer for a job well done!
About the Zacro Adult Bike Helmet
The Zacro Adult Bike Helmet is one of the safest adult e-bike helmets out there for a reason. This bike helmet for large heads is CPSC-certified, which means it's proven to protect your head during a crash.
Construction-wise, Zacro Adult Bike Helmet is made from PVC, EPS foam, and PC materials that reduce impact force during a collision.
To give you a snug fit, it features adjustable straps.
Zacro Adult Bike Helmet enjoys a unique aerodynamic shape that reduces wind resistance when cycling against the strong wind. The design also encourages air circulation to keep you comfortable when cycling.
It's a unisex option that comes in size 54-62cm. So, you will find your size even if you have a big head.
Zacro Adult Bike Helmet is lightweight, given that it weighs 225g. As a result, it won't feel burdensome on your head when cycling.
What's more, it comes with a headband that can serve as a scarf or hat when running, skiing, or cycling.
Highlight Features
Tough PVC, EPS foam, and PC construction
Adjustable straps
Aerodynamic design
Versatile headband
54-62cm sizing range
A Guide To Buying Bike Helmets for Big Heads
Here are some useful tips to help you choose an xxl bike helmet that will best serve your needs:
Check the Construction
Most bicycle helmets for large heads use the famous in-mold construction that fuses the inner liner and outer shell without using glues to yield a light-yet-strong XL bike helmet.
Racers and frequent bikers really love the weight savings of such a king-sized helmet.
Additionally, check that the shell slides on impact (to better protect your large head and neck).
As well, the liner should fit your head comfortably.
Protective Features
Some helmets for big domes feature special technologies aimed at delivering more protection during a bicycle crash.
These include the multi-directional impact protection technology system (MIPS) that has won accolades because of delivering additional shielding from rotational forces.
MIPS-equipped cool bicycle helmets flaunt a low friction layer that permits the impact-absorbing foam helmet liner to rotate around your head to minimize impact during bike crashes.
Some "pumpkin sized" mountain bike helmets for large heads also come with a face-protecting wraparound chin bar that's an extra guard in downhill mountain biking.
Comfort
The best cycling helmet for big heads should let your head breathe.
They feature vents that enhance wind-flow over the head, keeping it cooler and comfier as you ride. More vents have another benefit:
The more the vents, the lighter your large bike helmet too.
As part of coolness, you will also be interested in sweat control. An outstanding large helmet should let you drown in own sweat and will instead have moisture-wicking pads.
Strap System
The strap system for your big helmet should be easy to buckle/unbuckle and comfortable.
It should also be easier to adjust and importantly, remain safely in place.
Many stylish bike helmets have an additional retention system to tighten the helmet's inner shell around the head.
This should again create a snug fit as should helmets that come with straps that accommodate ponytails.
Proper Fit for Big Heads
Whether you're round-headed or oval-headed and wide (side-to-side/ear-to-ear), the right fit is essential.
Here is a great video that will give you all the basics of fitting your bike helmet properly.
Your extra-large men's bike helmet should remain level on the head, touching it all around, be snug, and not wobble in any direction.
Plus, it should never come off, regardless of how hard you're trying.
Quantify your extra-large head by measuring the circumference before starting your search. This helps to ensure a fitting helmet size.
FAQs
Do Bike Helmets Protect Heads?
Bike helmets come with tough shells and shock-absorbing padding to cushion your head during a heavy impact. So, yes, bike helmets do protect heads.
Besides, according to the National Highway Traffic Safety Administration (NTHSA), helmets effectively reduce crash-related injuries and fatalities.
How Do I Measure My Head for a Bike Helmet?
It's simple. Just take out a tape measure and wrap it around your head to determine your head's circumference.
What you get (in centimeters) is your bike helmet size. Remember to wrap the tape measure just above the ears and eyebrows for the perfect measurement.
Do Bike Helmets Expire?
According to the Consumer Product Safety Commission, it's recommendable to replace a bicycle helmet after 5-10 years of usage. So, that's the general lifespan of a helmet.
However, you need to replace it immediately after a crash or when you notice signs of wear or tear. In that case, you don't have to wait for its expiry.
What Happens If Your Helmet Is Too Big?
Generally, a bike helmet should have a snug fit, meaning you can't find more than a finger between your forehead and the front of the helmet. But if it's too big, the chances are that any of these things could happen:
It may move around or up and down your head aimlessly
It could become noisy when cycling
The helmet may let in some wind, interfering with your cycling comfort
It could also come off during a crash, thus failing to protect you
Conclusion
Generally, people with large heads should use bike helmets for big heads.
Oversized bike helmets are wider and roomy all round and fit big heads comfortably even leaving room to spare.
Indeed, nothing is as reassuring as having a cozy, stylish helmet protecting your head as you set off to a scenic family ride to the wilderness.

Alex Mwangi is the creator of Outdoor Right and an outdoor enthusiast. During his free time he enjoys riding his road bike or traveling the world looking for his next adventure.