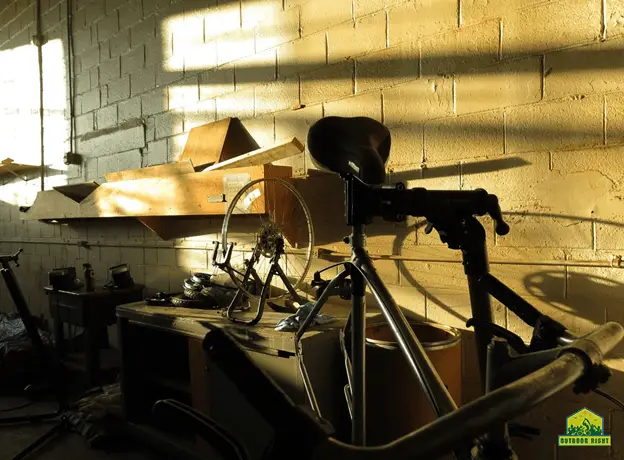 If you've been to your local bike shop recently, you have probably experienced the dissatisfaction of discovering that the part, accessory, or even bicycle you were looking for was out of stock.
Then, if you're like me and asked to have that item ordered into the shop, you were told by your local shop that they have "no idea when that would come in or if we can even get it in."
How does that make any sense?
We have all found ourselves in the position of being unable to find something in a store, just to find it listed as Out of Stock on the manufacturer's website. The struggle of finding parts and bikes was something we had hoped to leave behind in 2020, but the shortages have clearly continued into this year and do not seem to be going away soon.
The shortages facing the bike industry, as frustrating as they may be, are not unique to the cycling industry. Restaurants continue to be short-staffed, as do retail stores, and just about everyone in the retail industry is struggling to get products into their stores, or even to know when they might be able to get products in.
In this discussion, we will talk about why the bike industry seems unable to recover from last year's shortages and what you can do to make your life a little bit easier when it comes to replacing parts.
Why are There Still Shortages?
In 2020, the country ground to a halt when the COVID-19 pandemic took grip of the public. Much of the country was required to remain at home. Retail stores and restaurants were closed. Gyms and recreation centers were closed. Mask mandates and social distancing requirements were put into place.
The country had to adapt. Employees learned to work from home, when possible, consumer goods businesses had to pivot to e-commerce, and people had to learn to recreate safely. This resulted in the first bike boom in 2020.
Now in 2021, the bike boom shows no sign of slowing down and the shortages continue. The reopening of the economy and country has exacerbated certain supply chain difficulties, and the demand remains high.
Rise in Demand
Cycling, and outdoor recreation were seen as "safe" ways for people to get outside and get active during the lockdown orders. As a result, people took to the internet and started ordering bikes, accessories, and components like never before, and the numbers reflect it.
According to research by NPD Group in June 2020, bicycle industry sales were up 75% to $1 billion in April of 2020 compared to 2019. These sales include traditional bikes, indoor bikes, and bike parts and accessories.
A large increase in sales came from basic adult bicycles, hardtail mountain bikes, and children's bikes. The increase in demand for recreational and family riding is a great opportunity for the bike industry but could also suggest that maintaining this broader customer base of riders will keep the increased demand for bikes and bike parts for years to come.
As restrictions lift and people's lives continue to return to normal, bicycle demand has remained steadily high and the supply chain difficulties from 2020 have continued.
Supply Chain Difficulties
A few compounding problems have continued to torment bicycle manufacturers and suffocate their supply chains.
During 2020, e-commerce volume skyrocketed as many businesses pivoted to operate online during business closures. Now that businesses have once again reopened, demand is surging through all channels and further complicating the existing supply chain disruptions from 2020.
Another factor that has affected multiple industries is the shortage of certain raw materials. These shortages seem to rotate amongst certain materials and parts, with availabilities coming and going, seemingly at random.
For example, I heard of a derailleur shortage cause simply by a short supply of limit screws. Another shortage that is delaying bike production is a lack of inner tubes. Whole bikes are being delayed simply for inner tubes!
These raw material shortages can be incredibly problematic for bicycles, considering the variety of materials and manufacturing process that must come together to produce and assemble a complete bicycle build.
Bikes are manufactured and assembled in two difference places. The completed bikes are then shipped overseas to the U.S. Shipping is currently a pinch-point for all industries, with difficulties finding shipping container space and delays at shipping ports, so the fact that bicycles require multiple stops before reaching our local shops further compounds the supply chain delays.
With the number of simultaneous complications, it is predicted that the supply chain challenges could extend into 2022 or 2023. This makes the prospect of finding your new bike or replacement derailleur seem hopeless, but there are still ways to find what you need, despite the market difficulties.
How Can I Get Bikes and Parts?
If you are planning to purchase a new bike, upgrade components or certain accessories, you need to start looking early and check a variety of sources. You may not be able to rely on your local shop to have what you need and waiting for them to order it into the store may not be the most efficient way to get certain equipment.
The most sure-fire way to get parts you need will require you to shop around online, including some used marketplaces with proven reliability, and in multiple retail stores. Plan to purchase components in advance of when you expect to need them, because you may otherwise find yourself waiting around for equipment.
Local Bike Shops
Although local bike shops are struggling to get inventory into their stores, I still consider them to be the first place I go looking for parts or bikes.
Expand the radius of stores that you consider to be within "driving distance" and start calling around. I always call ahead, check multiple stores, and ask them to hold equipment for me, if they have what I'm looking for.
I do not ask stores to order equipment for me, but, if they have it in stock, it is absolutely worth the long drive to stock up on parts you will need. If unsuccessful with the local shops in the area, take your search to the internet.
Online Retailers
The best bet for finding specific bikes or components that were not available in-store is through online retailers. This is the most efficient way to browse selections and inventory of multiple sources as quickly as possible, and you can get parts shipped directly to you in the same amount of time it would take to go through your local shop.
There is a plethora of online retailers you can check that are specialized for bicycling and outdoor gear: Competitive Cyclist, Jenson USA, REI, Backcountry, and Chain Reaction Cycles. You can also check the big-box online retailers, such as Amazon and Walmart.
Bike manufacturers' websites are also worth a look. If you are trying to purchase a new bike, it is worth checking, but, in 2021, they tend to have a limited selection of bikes in stock.
Second-Hand
Getting equipment second-hand can be a cost-effective way to get the equipment you need, but it does come with some tradeoffs.
Second-hand purchasing requires more work by both the buyer and seller to manage the transfer of equipment. You will need to have parts shipped or meet with the seller to make the purchase.
Second-hand equipment is not always inspected for quality or guaranteed in any way, so, if you are not careful, you could end up with worn or damaged equipment that is not worth purchasing.
Finally, second-hand retailers have a more limited selection. Considering you can only browse and buy gear that other people have decided to sell, finding the exact component or correct size of a certain bicycle can sometimes be an impossible task.
With that being said, second-hand gear is a great option if you are willing to put forth the effort to do it carefully. The Pro's Closet is a marketplace that acts as an intermediary; they inspect, service, and sell equipment, removing concerns about quality and condition of components. Of course, Craig's List is always an option, too.
How Should I Prepare for Continuing Supply Shortages?
The best bet for preparing for a continuation of this shortage is to consider your potential future needs and plan ahead with your purchasing. If you can stock up on some parts in advance, you will minimize any downtime you have resulting from mechanical issues or flat tires.
There is a small list of parts that I try to always keep on hand, especially now given the current difficulties with getting parts. See below my list of recommendations for what you should purchase and always keep on hand as spare parts.
Inner Tubes
If you ride with inner tubes, you can never have too many spares. There is a saying "two is one, one is none" that I think applies here. It only takes one flat tire to use up your spare, so you had better have at least two spare tubes. I have had rides in which I've gotten two flats, so don't think it can't happen to you, too.
Chain
Not as common of a spare part, chains do wear and stretch out over time. They can also simply break, especially if you are a mountain biker. Keeping a spare chain in the garage is a good safety net and not something you would ever want to be waiting on, given the current supply shortages.
ZONKIE Bike Chain
Easy to install: chain joints for the magic buckle, easy to disassemble, easy to...
Strong Rally: Special forging steel, repeated forging, strict control of...
Smooth lubrication: surface polishing, internal oiling
Accurate matching: professional equipment test spacing, professional and...
Durable: rust and corrosion
Brake Pads
Spare brake pads are essential. Keeping your brake pads in good condition is a question of safety, so you should certainly have extras in your garage. I would recommend that you keep two pairs on hand, so you can replace both front and rear when necessary.
Sale
Hyacinth Premium Bike Brake Pads
【HARD-WEARING MATERIAL】 The brake pads are made of hyathetic fiber and...
【EXPERIMENTAL DATA】 After many experiments we have obtained data, when the...
【HUMANIZE DESIGN】 This brake pads have three while lines. the first line is...
【ACCORD AERODYNAMICS】 The arc and drainage design can prevent damages from...
【BROAD COMPATIBILITY】 These brake pads are suitable for bike that above...
Tubeless Sealant & Spare Tubeless Valves
If you have converted your tires to tubeless, you need to regularly add sealant every 4-6 months. You will also need to add sealant if you get a small puncture that re-seals itself, so you should always have a full bottle on standby.
I would also recommend having at least one extra tubeless valve. Tubeless valves can get damage riding and sometimes can have difficulty sealing. Either instance would result in a tire that can't seal and hold air, so it is important to have spare valves available.
Degreaser & Chain Lube
A speed degreaser and a bottle of chain lube are necessary for regular maintenance, so I would recommend having these in your garage, regardless of supply chain shortages. Keeping your chain clean and lubed is critical for the performance and longevity of your drivetrain.
Derailleur Hanger
An extra derailleur hanger is not a commonly recommended spare part, but it should be. Derailleur hangers can get bent, whether it be from a fall, dropping your bike, or just getting bumped in the garage, and results in a bike that is unrideable.
AUTUT Universal Derailleur Hanger
【PACKAGE】2 x Bicycle Derailleur Hanger Replacement.
【FUNCTION】Play to protect the transmission after dialing role.
【APPLICATION】Universal type fit for most of bike in case of emergency.
【NOTICE】Since our accessories don't have a specific matching model, you...
【SERVICE】We sell replacement parts and accessories only, please check and...
Derailleur hangers can sometimes be hard to find, and yours is likely not stocked at your local shop, so I think everyone should have a spare in the garage and know how to replace it. This could save you weeks of downtime if you find yourself unlucky enough to bend your derailleur hanger.
Derailleur Cable & Housing
This is probably the least-necessary spare part on the list, but I like to have an extra derailleur cable and cable housing at home. Cables do wear and stretch over time, but it is rare to see them completely break.
Regardless, without derailleur cables and brake cables, bikes don't shift or stop. Considering their essentiality and low cost to purchase, I recommend you keep at least one extra cable on hand just in case.
Conclusion
As the increased demand from the bike boom of 2020 remains steady and the supply chain difficulties persist, it seems as though the current shortages will be around for at least another year. While this may seem like an endless cycle of unavailable gear, the frustrations posed can be mitigated with preparation and patience.
Plan ahead for new parts and bikes, expand your search radius, and be persistent in your search for gear. By keeping an appropriate stock of spare parts at home, you can maintain your bike's performance and condition until the shortages start to clear up.
There are factors beyond our control that continue to gum up the supply chains, but a return to balance is coming. Until then, all we can do is prepare for any potential mechanical issues and patiently await the day that our local shops can refill their shelves.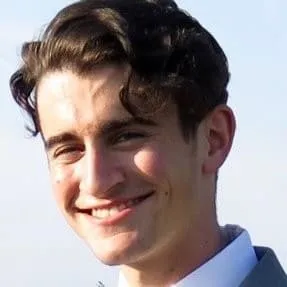 Mitchell Turk is outdoors enthusiast with a lifelong passion for bicycling. He previously worked at his local bike shop before entering the world of engineering, and he may even enjoy geeking out over bike tech more than riding his bike!
Originally a roadie, Mitch dabbled in mountain biking for a couple years and then jumped on the gravel bike bandwagon. He now spends his free time seeking out gravel rides and weekend-long excursions. His ideal outing combines biking, hiking, and climbing for a whole-mountain adventure.