I grew tired of little bikes within the first 2 months of venturing into biking. I was almost to give up when Neil, my longtime buddy told me of the best bikes for fat guys.
So, I trusted him because there was a time he used to run his own bike repair shop in my area.  And boy! Big bikes are to me the next best thing after sliced bread (forgive the cliché).
Since then, my curiosity has made me dig deep into these bicycles and I will be sharing some of what I know in this post.
I hope to help you, my fellow big rider, make the right decision.
Let's go!
In a Rush? Here are Our Top Picks
Our Criteria
Multiple speeds
Before I had invested in my 13-speeds bicycle, pedaling in raised areas was cumbersome for me. That's because a bike with such awesome gears reduces pedaling and makes your work easier, especially when traveling far.
Sturdy frame
Bicycles made for larger people require a stronger construction. The last thing you want is for your frame to break, which was common of aluminum frames in the 1970's and 80's.
Luckily frame construction techniques and materials have come a LONG way since then.
For bikes made for bigger men, you will typically see strong steel frames – a rare feature on general purpose bicycles. Some companies guarantee that their bikes support as much as 550 lbs.
That being said, all things being equal, we prefer bikes with carbon frames. Unlike metal frames that are known to bend under intense pressure, carbon frames are super strong but light. As a bigger guy, lightness is a key consideration as you will really feel the difference if you are ever riding uphill
Dual disc brakes
For the big and tall guys, your average rubber-based, break-pad brakes just won't cut it. Such brakes are extremely likely to give way under their extra weight, with their unreliability over 30 0lbs already well documented. 
That's why, if you're a big guy, your ideal bike must have dual (front and rear) disc brakes.
What are Bikes for Big Guys?
Bikes for big guys or bikes for fat guys are specially built, typically heavy duty bicycles that come with various advanced features to help bear the excess weight of a heavy person.
You will notice a more robust frame, an unusually spacious saddle, wider wheels, and a generally superior overall construction that ensures they don't succumb to carrying extra pounds.
This design is what makes a bike for heavy riders perfect for a large rider like you and me.
Different Types of Bikes Suitable for Heavy Riders
In a country with an estimated over 160 million obese people, American manufacturers seem to be concentrating too much on releasing lighter and shallower regular bikes.
Indeed, I often hear newcomers into our biking club complain of a discomforting ride as soon as they join us on the road.
And I am always the first to advise them to get a bike that understands them! So, what are the common types of bicycles for heavy people?
Here we go:
1. Cruiser Bikes for Big Guys/ Beach Cruiser
This is a bike that combines balloon tires, upright seating posture, single-speed drivetrain, and a steel frame.
Cruisers are awesome for casual rides and vacationing courtesy of their enhanced stability and ease of riding.
Cruisers shine on paved roads and at moderate speeds/distances and attract raving reviews because of their durability and distinctively sturdy build. Compared with some of the other models, I like the sixthreezero Around the block cruiser.
About the sixthreezero Around the Block Cruiser Bike
sixthreezero Around the Block Men's Cruiser Bike
BEACH CRUISER BIKE FOR MEN: Classic, curvy men's beach cruiser bicycle with...
COMFORTABLE AND ERGONOMIC: Beach cruiser bike features an upright riding style...
SINGLE-SPEED DESIGN: Single speed beach cruiser bike is great for cruising on...
SLEEK STYLE: These bikes for men feature a stylish, curvy frame with blacked out...
QUALITY TIRES: Adult beach cruiser bicycle features 26 inch wheels with 2 inch...
Most best bikes for fat guys do not come cheap, and so the affordably-priced sixthreezero Men's Cruiser is quite good quality for what you pay for.
This 26-inch cruiser bike suits guys who are 6'2'' – 6'3'' tall and up to 300 pounds.
It enjoys a sturdy steel construction that makes it a perfect cruiser bike for big guys looks to relax.
Its 19-inch steel frame gives it durability while also allowing it to carry the weight of big guys.
This bike is fairly easy to ride, and is a one-speeder like most cruisers, although there are 7 speed and 21 speed options. It also has a wide handlebar with foam grips to give you a firm but comfortable hold, along with classic coaster brakes.
What's more, the bike comes with a cushioned saddle that will support your extra weight.
Overall, this is probably the beach cruiser for big guys in most situations.
Highlight Features
19-inch sturdy steel frame
1, 7, and 21-speed
Cushioned seats
Coaster brakes
How it fares against our criteria
Multiple speeds? Yes
Sturdy frame and construction? Yes (steel frame)
Front and rear disc brakes? No
Excellent ground clearance? Yes
2. Hybrid Bike for Fat Guys
A hybrid bike is a type of cross-breed between a road and mountain bikes and suits you if you like speeding on paved roads but you are also into a significant amount of off-road.
This bike combines the wider fast rolling wheels of a road bike with the suspension system and gears of mountain bikes.
The result is an amazing bicycle that suits general-purpose riding over diverse types of terrain, which explains why most big man hybrid bikes tend to be favored for commuting.
I bought the Sixthreezero EVRYjourney Women's Hybrid Cruiser Bicycle two years ago and have been very impressed with it.
This classic hybrid has a capacity of 300 lbs.  And has a lower center of gravity plus the foot-forward design that helps with proper posture.
About the Sixthreezero EVRYjourney Hybrid Bicycle
Do you find it hard to choose between a road bike and a mountain bike? How about you get a bit of both world?
Well, that's what the Sixthreezero EVRYjourney Hybrid Bicycle brings on the table. This best bike for a fat guy comes in a robust 17-inch aluminum frame and massive 26-inch wheels.
The frame has a step-thru design that's easily accessible by fat women.
Sixthreezero EVRYjourney comes with a powerful 7-speed Shimano derailleur that allows you to overcome climbs easily.
You get dual mechanical disc brakes for easy stopping and speed control.
Its saddle is very comfortable, given that it features synthetic leather.
Moreover, its foot-forward saddle position allows you to ride more upright. The same goes for its step-thru low-swooping frame and pedals
Furthermore, its two-inch tires have a semi-sleek design for easy rolling on surfaces.
Highlight Features
Step-thru, low-swooping 17-inch aluminum frame
26-inch wheels
7-speed Shimano derailleur
Dual disc handbrake
Leather foot-forward saddle
2-inch semi-sleek tires
How it fares against our criteria
Multiple speeds? Yes
Sturdy frame and construction? Yes (aluminum)
Front and rear disc brakes? No
Excellent ground clearance? Yes (can accommodate up to 6'4'' rider)
3. Adult Trikes for Fat Guys
An adult trike is primarily a three-wheeled bike designed to help adults and/or seniors who need extra support/stability when riding either due to mobility issues or some disabilities.
It brings you some interesting options such as low-profile frames, roomy storage baskets (for carrying your shopping), and multiple speeds.
You will find it straight-forward, practice, and strong. You can check out the Schwinn's Meridian Full-Size Adult Trike to see what I mean.
About the Schwinn Meridian Adult Trike
Schwinn Meridian Adult Trike
Designed with 26-inch wheels, this bike provides a comfortable ride for those...
Single speed drivetrain is easy to use and maintain
Linear-pull brakes deliver smooth and intuitive stopping, and both front and...
Wide upright handlebars provide a stable, balanced ride, and the adjustable,...
Super low, stand-over, step-through aluminum frame allows easy step-through...
Riding on three wheels has never been more fun than the experience you get from the Schwinn Meridian Adult Trike.
By featuring massive 26-inch wheels, this three-wheel bike promises a comfortable ride on all terrains. Its robust build generally makes it suitable for fat guys who are 5'4-6'2" tall.
It also comes with a convenient rear folding basket for carrying your groceries.
The Schwinn Meridian Adult Trike enjoys a single-speed drivetrain that makes cycling easy and saves on maintenance.
With its linear-pull brakes, you've access to its intuitive stopping power and speed control. And thanks to its rear and front full-coverage fenders, you gain protection from mud splashes and dirt.
Schwinn Meridian Adult Trike has a super-low, step-thru and stand-over aluminum frame that gives you easy access.
Its handlebar is wide and upright to give you optimal balance. Plus, it features a cushioned cruiser saddle that massively absorbs the bumps to provide you with a smoother ride.
And the best thing about this bike? It comes with a limited liability warranty.
Highlight Features
Super-low aluminum frame
Front and rear fenders
Wide handlebar
26-inch wheels
Single-speed drivetrain
Linear-pull brakes
Rear folding basket
How it fares against our criteria
Multiple speeds? No
Sturdy frame and construction? Yes (aluminum)
Front and rear disc brakes? No
Excellent ground clearance? Yes (can accommodate up to 6'2' rider)
4.  Extra-large Road Bikes
If you love speed and like riding on paved surfaces, road bikes for heavy men could be a dream. Though you do need to keep one thing in mind if you're planning to get an extra-large road bike for yourself. 
With a leaning forward position, the length of your road bicycle is critical for comfort and safety. For this reason, whatever your height and weight, avoid compromising on the size.
Popular road bikes for extra size men are manufactured with utmost ingenuity as they have to be lighter yet fully capable of supporting our massive weight.
Well, not many manufacturers crack this but Schwinn seems to have perfected this art. This is one of their best models, the uber-popular Schwinn Phocus 1400 and 1600 Drop Bar Road Bicycle
About the Schwinn Phocus Drop Bar Road Bicycle
If you are looking to commute to work, there is no better bike for that than the Schwinn Phocus Drop Bar Road Bicycle.
This best bike for bigger guys comes with a sturdy aluminum frame to hold your vast weight. The frame features a step-thru design to ensure easy accessibility.
The lightweight bike also has a rigid carbon fiber fork that will absorb road bumps to ensure your ride on the street stays as comfortable as possible.
It possesses a 14-speed rear derailleur, with A050 Shimano shifters, to let you easily transition between gears without having to worry about grinding.
While its alloy caliper road brakes cannot compete with disc brakes when it comes to stopping power, they still offer higher-than-average stopping power. 
Highlight Features
14- or 16-speed drivetrain
Carbon fiber fork
High-profile alloy double-wall rims
Front Quick release
How it fares against our criteria
Multiple speeds? Yes
Sturdy frame and construction? Yes (Carbon fiber)
Front and rear disc brakes? No
Excellent ground clearance? Yes (can accommodate up to 6'1' rider)
5. Heavy Man Mountain Bikes
A big man mountain bike is supremely engineered off-road cycling. They deliver unbelievable pleasure on mountain trails, fire roads, single-track, and in all unpaved surfaces.
Their strength lies in their suspension and cushioning that helps them handle rocks, loose dirt, roots, and steep inclines.
With a mountain bike, you need more clearance between your crotch and the bike's frame to avoid unpleasant injuries.
I occasionally go on a random off-road trip to the countryside with my partner and this led me to the Schwinn Bonafide Mens Mountain Bike
I have now used her for 3 years and am satisfied with it. Though I do have a few complaints too. 
About the Schwinn Bonafide Mens Mountain Bike
Sale
Schwinn Bonafide Mens Mountain Bike
17-inch aluminum mountain frame with high-performance suspension fork...
Effortless gear change with 24-speed trigger shifters and front and rear...
Front and rear mechanical disc brakes deliver precise stopping power in any...
For enhanced durability, the high-profile double-wall alloy rims offer a...
Arrives partially assembled, will require tools, Philips head screwdriver, Allen...
The Schwinn Bonafide Mountain Bicycle is the perfect combination of speed, gear power and physical strength.
This heavy-duty mountain bike comes in a robust 17-inch aluminum frame and features equally-strong 29-inch wheels. Collectively, they enable it to support up to 250 pounds.
The mountain bike comes with two special provisions that make it stand out above the rest.
First, it comes with a front suspension fork to absorb bumps and smoothens your bumpy rides. However, the absence of a rear suspension fork means you would still feel some jitters while riding on uneven terrains. 
Second, it comes with a 24-speed Shimano derailleur with dependable shifters to encourage quick, smooth gear shifts.
Schwinn Bonafide Men's Mountain Bicycle features powerful front-and-rear disc brakes which offer you massive stopping power.
All in all, this is the most economical, feature-loaded entry-level mountain bike for fat guys you can find on the market.
Highlight Features
17-inch aluminum frame
24-speed drivetrain
Front and rear disc brakes
29-inch wheels
Front suspension fork
How it fares against our criteria
Multiple speeds? Yes
Sturdy frame and construction? Yes (aluminum)
Front and rear disc brakes? Yes
Excellent ground clearance? Yes (can accommodate up to 6'+ rider)
6. Fat Tire Bike for Big Guys
Fat tire bikes are just what the name is suggests. They come with extra-wide tires, about 3.5-4 inches, which achieve the following:
Distribute the rider's weight on the bike for easy cycling
Make the bicycle more stable off-road
Absorbs shock when riding on bumpy surfaces
So, their ability to absorb bumps enables them to make up for lack of suspension.
While there are so many fat tire bikes for big guys that I could recommend, I have a soft spot for the Mongoose Dolomite Men Fat Tire Mountain Bike.
About the Mongoose Dolomite Fat Tire Mountain Bike
Mongoose Dolomite Fat Tire Mountain Bike
Conquer any off-road trail with ease with this steel-framed mountain bike with...
The threadless headset is adjustable for riders of different heights; For added...
Ride comfortably with beach cruiser pedals and ensure safety with front and rear...
Rear derailleur with seven speeds makes hills easier to climb, while twist...
This bike ships ready to be assembled. Sized for adult riders 5' 6" to 6' tall,...
The Mongoose Dolomite Fat Tire Mountain Bike is the height of fat tire bike invention.
By coming with supersize 4-inch knobby tires, this bike seamlessly rides over all terrains. From the paved streets to the marshy grounds, all the way to the snow surfaces, you can conquer all.
Build-wise, its 17-inch steel frame and 26-inch alloy rims give it a robust, rugged feel.
Mongoose Dolomite avails to you a 7-speed rear derailleur that promotes easy climbing and twist-shifters to allow you to shift the gears fast and smoothly.
Your off-road safety is never a concern, owing to the bike's ever-reliable mechanical dual disc brakes.
Mongoose Dolomite comes with cruiser pedals that improve your riding experience and a threadless headset, adjustable to your height.
Overall, this fat tire bike suits riders who are 5'6"-6'0" tall.
Highlight Features
17-inch steel frame
4-inch fat tires
26-inch rims
Dual disc brakes
7-speed drivetrain
Cruiser pedals
Adjustable headset
How it fares against our criteria
Multiple speeds? Yes
Sturdy frame and construction? Yes (steel)
Front and rear disc brakes? Yes
Excellent ground clearance? Yes (can accommodate up to 6' rider)
Why Do You Need a Big Man Bicycle?
Why do I insist on having a big man bicycle? Here is what I have learned from my experience so far:
Regular bike saddles are designed without focusing on distributing weight around your sit bones causing undue pressure on soft tissue and subsequently, you may suffer some pain, numbness, and persistent discomfort.
What about bikes for plus size people?
They have bicycle seats for big bums which are big and cozy saddles that keep the numbness to a minimum. Even if you are traveling for a thousand miles, you will never feel a pinch.
It's Promotes Good Posture
Having a proper body position when riding your road bike can reduce strain and increase efficiency.
But there is no perfect position for everyone- it's what works for you. However, as a bigger person, you would do well to avoid too much bending because this shifts pressure to your back and may cause lower back problems.
Bad positioning also leads to poor technique on your bike, likely adding more problems like tightening your hamstrings which could bring muscle issues.
The way forward is to get a bike with the correct geometry for you.
Some of the dominant features in bikes for overweight men include a focus on ergonomic comfort, raised handlebars (to make it less stressing on your arms), upright riding position, and a wide seat.
These, plus others like a lowly, step-over bar make it easier to mount and dismount, pedal, to push the bike and make the entire experience mind-blowing.
It rides better over diverse terrains
Fat tire bikes travels as seamlessly over dry pavement as it does over loose sand.
Their ultra-wide tires provide these bikes with extra traction and grip on both dry and wet surfaces.
Provided you can decrease their tire pressure, you'd be able to ride these bikes over surfaces in which conventional tires might sink. 
It gives you more of a challenge
Just because fat tire bikes are easy to ride on difficult terrains doesn't mean that pedaling them is a piece of cake.
Most bikes for big guys come with a single speed and therefore force you to put in more effort to push them ahead. 
The presence of fat tires also contributes to the bike's weight, making it slower and more difficult to handle, giving your lower and upper body full-blown workouts.
More Reasons for Buying a Bike for Fat Guys
Bicycles for heavy riders come with features that make riding them comfortable. This, in turn, motivates you to cycle long miles on a regular basis, meaning you won't stop until you have hit your exercise goals.
That's not all. 
All these bikes have fat tires that will carry you from point A to point B regardless of the weather or the terrain. You just have to stay seated on their saddle and keep pedaling. The bike won't give way as long as you don't.
When I started off, I got down from 300 lbs. to 235 lbs., though I have slackened off and am now close to 275 lbs.
Along the way, I have cracked my Titanium frame (and had it welded) and one steel frame.I have broken a few saddles too over the years and bent a cheap replacement steel seat post.
Well, it was scary at first but now I am wiser. I know my weight matters and I only pick bikes which can withstand pressure.
Most of the bikes for fat guys are of greater quality and do just fine.
Benefits of Riding a Bike To Heavy Guys
You may already know that cycling is one of the most recommended pastimes. It's great for family time, helping in keeping disease at bay, and helps you with metabolism.
How else does biking help?
Whether you are starting or a veteran, pedaling is a perfect exercise for big people.
Its low-impact and you can be joined by your kids as you head out making it quite exciting.
You can even go on adventures like touring or camping.
It's Good for Weight Loss
The best bicycles for big guys will help you lose weight. The reason I'm so confident is because the average cyclist burns an approximated 40 calories/mile riding at low intensity.
With more commitment, you can lose thousands of calories weekly helping get back in shape.
In a study, Researchers at Stanford University concluded that regular cycling can shield your skin against UV radiation, reducing the signs of ageing.
The Increased circulation from biking exercises also delivers more oxygen and nutrients more effectively to skin cells while flushing toxins out.
Exercise also helps optimize collagen production. Collagen is known to reduce wrinkles.
You and I know that we can really struggle finding a good cardio exercise as most of the recommended ones like swimming aren't that comfortable with a large person.
But riding bicycle, according to Studies can cut the risk of getting heart disease by a staggering 50 percent.
One of the more prominent benefits of biking is that it can help fight climate change. In a study, the institute for transportation & development showed that Bicycling could help lower carbon emissions by as much as11 percent in urban transportation.
And that's great news in a time when the world is fighting to go green.
---
Tips on Buying the Best Bikes for Fat Guys
I have to say that I made a lot of mistakes when I was starting. While I had an idea about bikes for fat guys, I wasn't sure exactly sure how to tell a "normal" bike from bikes for big and tall guys. I ended up trying 4 bikes (yes, 4) before landing my first true big man bicycle.
The thing is that bikes that support your 250, 300, or 400 pound frame have certain qualities and these are what you should concentrate on:
Go for Fat wheels (try 29 inches) and tires (more than 1/4-inch):  
Bikes for big men should ideally have 29″ wheels as standard wheels (26″) often struggle under weight. Similarly, do not go for anything less than ¼ inches for tires. This combination supports weight much better.
Aside from that, fat wheels behave better over diverse terrains. They are as reliable on dry pavement as they are on loose gravel, meaning you can use fat tire bikes to conquer difficult and diverse surfaces.
Brands that specialize in bikes for larger riders are more likely to have the best options:
To cut your research time, focus on brands like Zize which have an established reputation for making bikes for heavy guys. You can also try Worksman Cycles.
Oversized Saddle and Pedals:
Bikes for a 300 lbs man or woman will have more than a traditional thin saddle. Find the most comfortable bike seat for overweight riders and fasten it securely to ensure it doesn't slip under pressure. And invest in bigger, tougher pedals too.
Know your best fit and select a bike to fit just right:
Check the crucial parameters in your bike for heavy women and men.
Know your most appropriate saddle height, pedal crank length, handlebar placement, length and height of its frame and every other parameter that affect your comfort.
You won't get one-size-fits-all bikes for fat people so be very precise. You will also need a good ground clearance if you are tall.
Follow these sizing guides to get the proper frame size.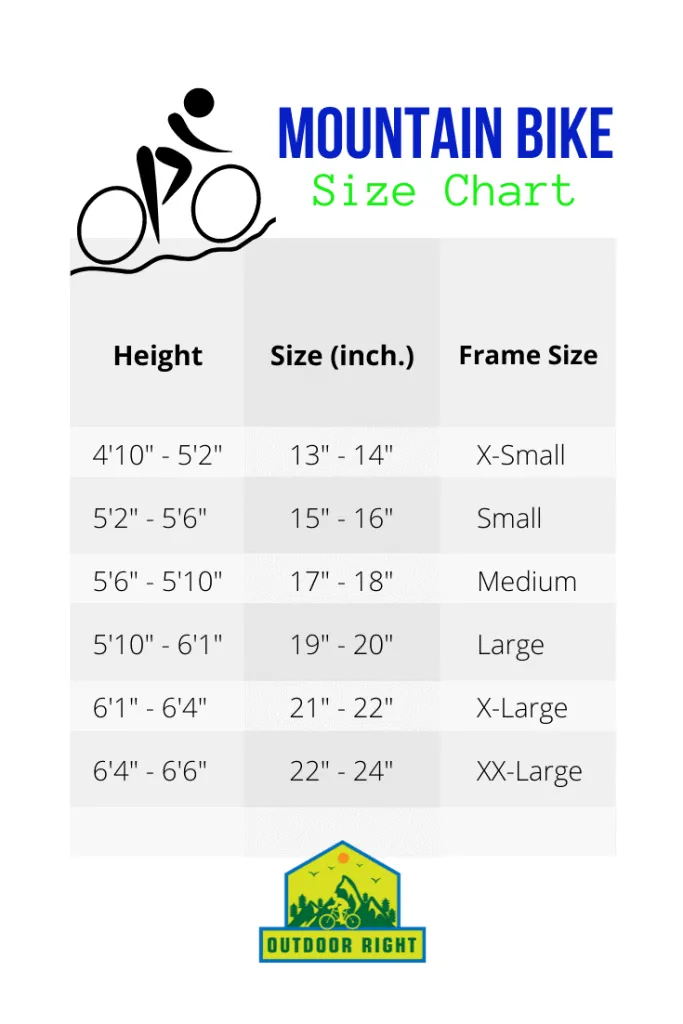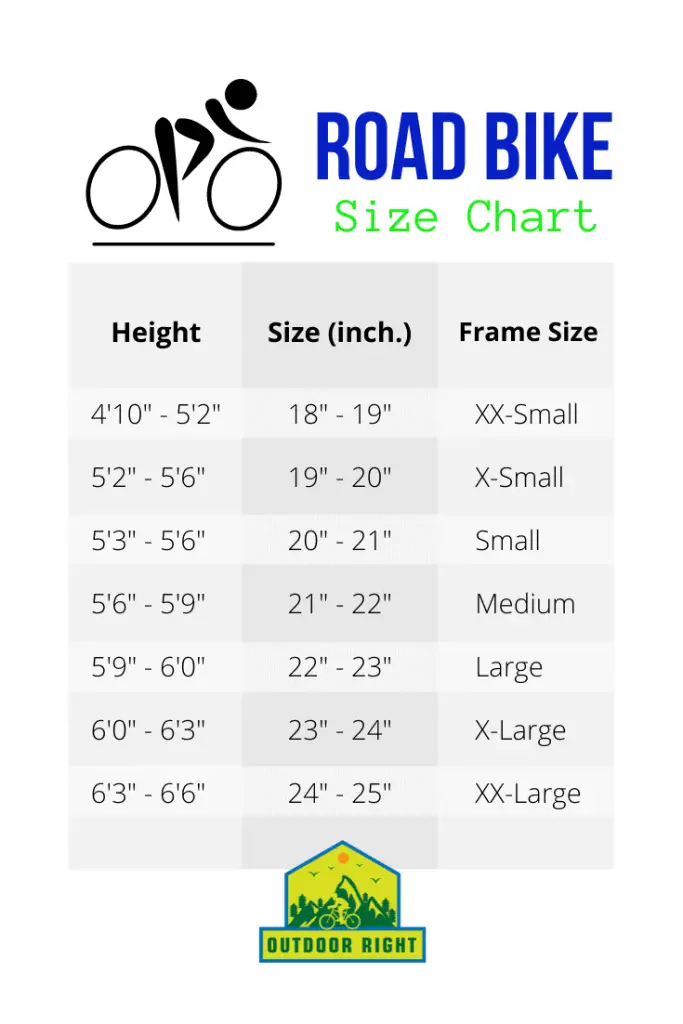 More Tips on the Best Bikes for Fat Guys
I find pedaling in raised areas an uphill task so my 13-speeds best bike for big guys come in handy. A bike with such awesome gears reduces pedaling and makes your work easier especially when traveling far.
Sturdier frame and beefed-up construction wins it:
Bicycles made for larger people are easily noticeable. They typically come with strong steel frames – a rare feature on general purpose bicycles- with some companies guaranteeing bikes supporting as much as 550 lbs.
The remaining construction follows the same trend.
Bigger guys tender to have bigger heads. For maximum comfort, make sure you look into the best bike helmets for big heads.
Fat Bikes vs Mountain Bikes
Width of the tires: Fat bike tires typically measure between 3.8-inches and 5.2-inches (96mm and 132mm). In contrast, mountain bike tires measure between 1.9-inches and 2.6-inches. So fat tire bikes are the clear winners here.

Ground clearance: Given that fat bike tires are normally twice as wide as their mountain bike counterparts, it shouldn't come as a surprise that the bikes for fat guys provide more ground clearance than mountain bikes. 

All-terrain utility: Mountain bikes can ride up trails, ride over rocks, and ride through gravel and dirt. The best bikes for fat guys can do all that. Plus they can ride through snow and sand too. 

Speed: While wider tires increase its ground clearance and helps it move easily through rough terrain, it also hampers the fat bike's speed, especially on rough and uneven terrains where the leaner tires of the MTB will make it speedier. 

Commuting: Mountain bikes do better than their fat tire counterparts in the commuting department, especially if you intend to pedal them on smooth pavement. Fat bikes' ultra-wide tires, and their high rolling resistance, is the reason.
FAQs
1. What Is The Best Bike For A Fat Person?
Factoring in the build quality, tire type, ease of ride, and shock absorption, here are six best bikes for fat guys.
2. Will Riding My Bike Help Me Lose Weight?
Cycling is generally an incredible cardio workout. Not only does it improve your heart health, but it also improves your circulation.
More importantly, regular cycling can torch extra calories, promoting weight loss. In fact, moderate cycling for an hour burns about 300 calories on average.
Studies also show that men who commute to work on bike are far less likely to be obese.
3. Is There A Weight Limit For Riding Bicycles?
Though most bike manufacturers don't specify weight limits, bicycles have loading capacities.
Standard bikes mostly have a 275-300 pound weight limit. Nevertheless, some of the best bikes for big guys come with a 350-400 lbs capacity.
4. What Happens If You Are Too Heavy For A Bike?
If you are too heavy for a particular bike, you could break the spokes or bend the rims, rendering the cycle ineffective.
To avoid all that, pick a bike that can sustain your weight. So, ensure you check its load capacity first.
5. Are Fat Bikes Good For Heavy Riders?
Fat bikes feature fat tires, which primarily are shock absorbers. They enable the cycle to absorb bumps so that you can have a smoother ride.
Additionally, they distribute your weight on the bike, allowing you to ride with more stability. So, yes, fat bikes are suitable for heavy riders.
6. What are the drawbacks of fat tire bikes?
Fat bike tires are heavier than standard bikes, sport a bulkier frame, are harder to pedal and more expensive than your standard bike. You'd do well to keep these factors in mind before buying a fat bike tire for yourself. 
7. Are fat bike tires safer than standard bikes?
Fat bike tires are indeed safer than their standard counterparts. Mainly because their ultra-wide tires provide them with a bigger contact surface area.
They are also heavier and sturdier, meaning you won't be blown away by the wind as easily as well.
Bottom Line
Mountain bikes for big guys and indeed all types of bikes for overweight ladies and men withstand pressure extremely well and will help up your cycling game, meaning more fun.
This is because they are unique in their own ways. For example, they have a beefed up construction, oversized saddles, and fat tires.
It is fair to say that the only thing that stands between you and the many benefits of riding a bike is a nice bike from the current selection of bikes for fat guys.
So, what's your dream bike as a big man?

Alex Mwangi is the creator of Outdoor Right and an outdoor enthusiast. During his free time he enjoys riding his road bike or traveling the world looking for his next adventure.