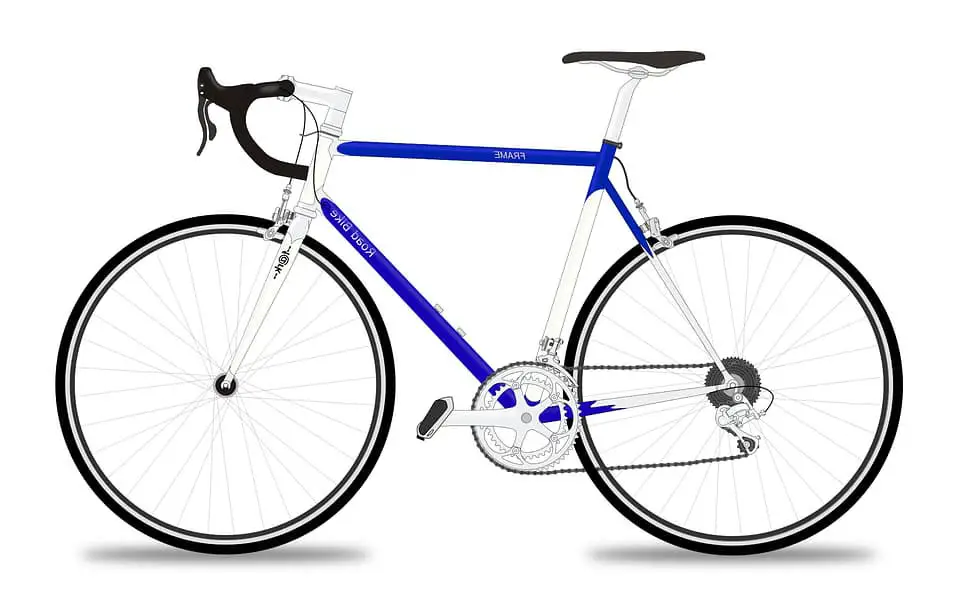 A lot of heavy man bikes go with weight.  There are bikes for guys as big as 550 lbs.  and a plethora of options for people in between  including dozens of bikes for 300 lbs man, 250 lbs, 400 lbs, and so on and so forth.
Now, while I will share general tips on how to select bikes for fat guys, I will concentrate more on the 300 lb weight limit bicycle so if you're in that range, fasten your seatbelt and let's ride.
Different Types Of Bikes For 300 Lbs Man – 300 Lb Weight Limit Bicycle.
The style of bike for 300 pound person you choose should be mainly determined by your desired comfort level, your goals, and where you'll be riding.
Take a look:
1.   Mountain Bike For 300 Pound Man
Mountain bikes for heavy riders are by far stronger than many other types of bikes since they are tailored for rough use by a bigger than an average person.
For a better picture, you can look at the 330 lbs. rated  Merax Finiss 26″ 21 Speed Mountain bicycle, regarded as one of the best mtbs for heavier cyclists.
Everything in it is absolutely intended for a big man: the double-wall aluminum rims, shimano 21 speed shifters, mechanical disc brakes, and the 80mm travel suspension fork are just the highlights.
Plus, you'll still get a cool wide tire for support and plenty of traction.
2.   Hybrid Bicycle
For a mixture of paved and unpaved riding paths and riding around the neighborhood, the hybrid bicycle for a 300 lbs. man is the way to go.
Most of them have the desired large cushioned saddles, super upright handlebars, and excellent shock absorbers.
Some have brawny 26-inch wheels and others 700C (28-inches) wheels both of which works just fine.
One of the hybrids to attract a lot of praise has been the Sixthreezero Evryjourney men's Hybrid Cruiser Bicycle largely thanks to its comfortable ride.
It has the previously mentioned durable 26-inch wheels topped up with the wide 1.95-inches whitewall semi-slick tires so can understand its popularity.
An upright riding style is best for your back while a foot-forward design helps maintain a proper leg extension for extra-large men using hybrid bikes.
3.   Road Bikes
Road bikes are noticeable due to their drop handlebars and skinny tires.  Even the especially speedy road bike often called the cyclocross would suit any overweight rider looking for speed on pavements because of the fairly wide tires.
The trick in getting road bikes for extra-size men right is they need to support a bigger weight while remaining lightweight to allow you to fly on the road.
Luckily, a number of some road bikes such as Giordano Libero Men's Road Bike-700c are manufactured to accommodate a max of 300 lbs and simultaneously zoom down the road.
In general, a robust road bike with a comfy saddle and multiple gears will serve.
4.   Electric Bikes (e-bikes For 300 Pounds Man)
If the thought of pedaling uphill is intimidating, an electric bike could be your savior. They have motors meaning you don't need to pedal. They thus make an intimidating ride enjoyable as you flatten out hills.
Obese beginners may also find an electric bike easier to start with as will those who live in zones with impossible hills.
Here is an example.
5.   Cruiser Bicycle/ Beach Cruiser For 300 Lbs Man
Cruiser bicycles are close to hybrid bikes and are designed for leisurely riding. They have an upright riding position and an oversized, comfortable saddle.
Cruisers for large people typically have fat "balloon" tires and upright handlebars, and in select cases, more swept back bars than even hybrid bikes.
Personally, I prefer Firmstrong's plus-size cruisers like this model.  I find them comfier, very solid, and versatile.
For example, the above mentioned has 36 spoke rims in both wheels, heavy gauge steel (superb for carting a 300 pounds man), and require very little maintenance.
Optimizing Your 300 lbs. Bike.
The cozier you are, the further you'll feel like riding on the trail. As I have repeatedly mentioned, you can make your bike comfier by investing in a nice springy saddle.
If you pick a mountain bike, get some nice city tires as they make it go fast which is fun in addition to encouraging daily riding.
Risers or cow-horn handlebars aren't that expensive and adds interest so they may motivate you to get out even on those days you're feeling down.
When you, at long last, start breaking the spokes on your back wheel, request your bike shop to build you a replacement using, at the very least 12-gauge spokes.
If it's delivered with pedals that have some plastic on them, plan to upgrade them reasonably soon. Some of the big flat aluminum (or steel) pedals are pretty indestructible and would be a smart choice.
If you land a front suspension, invest in an "air shock". This will pump it up to better support your weight.
Always adjust the seat's position and the handlebars for comfort before getting out.
Tips On How To Select Bikes For Heavy Guys 300lbs. Capacity.
Bikes for heavy riders have a lot of enhancements not found in other bikes. Of course, this is to help them support the heavier you safely and comfortably, regardless of your riding style.
Hence when buying, your focus should be on the availability of the special features that make plus size bikes great for overweight riders:
Here they are:
·                The Wheels
Proper wheels can make a big difference to your rides in bikes for big men.
For the construction, metal wheels (as opposed to carbon) and more spokes mean a higher capacity for weight.
Similarly, larger wheels, let's say 29-inch roll better on bumps and other road irregularities.
The bigger rims are also more stable for a 300 pound man though they add weight.
It's even possible to order for custom wheels which come with best quality rims, strong double-butted spokes, and more.
Ask them to throw in some decent 1.75 tires (or better) with a strong sidewall for better rides in your favorite terrain.
·                Frame
There are numerous frame types and each has its goodness and weakness:
Aluminum is great for those on a budget though not the strongest. Carbon is lightweight and stronger and favored by some obese bikers but it's a bit expensive.
Steel is also quite popular as it's also strong and fairly affordable though it again makes your bike heavier.
Titanium isn't as tough as steel and isn't as lightweight as aluminum.
·                Check That All Components Fit.
For safety, parts like stems, handlebars, and even seat posts are supposed to accommodate your extra weight, taller frame, extra-large bottoms, and more.
Wide handlebars offer more flexibility and comfort while the drop bars should similarly be wide.
The perfect saddle will deliver an enjoyable ride, reduce backside pain (as your sit bones are better supported), and related discomforts so it's important you get it right.
For pedals, go for the best quality possible not to mention that you will also need brakes that can stop in adverse conditions.
There's more:
Any component that has an ergonomic design will be more comfortable.
·                Drivetrains
Bikes for big guys should preferably have one or two chain-rings because of the added comfort and smoother shifting. The only downside is that this premium configuration is likely to cost you more.
As for me, I find bicycles a higher number of gears easier to cycle and more exciting.
·                Suspension
The type of bike suspension will affect your bike's control, comfort, and traction.
Loading up a suspension fork upfront plus a rear shock (full suspension) adds to the overall bike's weight meaning you may struggle to go fast.
Plus you may easily get fatigued if you're planning to do a lot of climbing or cover long distances.
That said, a full suspension is superb in absorbing bumps than a hardtail (This has a suspension fork only).
But the hardtail is not only overwhelmingly faster but also more affordable and a fair shock absorber on smoother trails.
So, which way for suspension?
Your budget, likely terrain, and personal taste could have your answers.
·                Budget
One of the common complains surrounding heavy person's bikes is the higher prices. And it's true because of all associated unique supporting improvements.
However, with a little bit of effort, you can land a fairly affordable one.
Brands like Zize have a collection of sturdy, affordable bikes for cyclists between 300 and 500 pounds.
Also, Day 6 has remarkable e-bikes for riders weighing even over 400 pounds.
·                Ask Around
If possible, you can start by approaching a nearby bike shop and ask about what they would recommend for a 300 lbs. person. This will help you avoid bikes that keep busting their spokes and/or getting flat tires.
Final Word
All the recommended bikes for 300 lbs man have all the essentials: a tough construction, wide and smooth rolling tires, tough frames, outstanding gears and some of the best saddles.
For this reason, it's hard to imagine one is better over the better so check your riding style, biking goals, and even things like personal preferences.
Once you settle on these, you'll be moments away from an ideal bike.