Getting new bike parts is fun, but once something on your road bike has been replaced or updated, the gloss of newness wears off and it's seldom thought of.
Until it fails.
As tires connect the bike to the road, a flat or slash in a tire will get one's attention fast. Glancing at a tire is enough to remind a rider that they do age after 1,500 miles!
As tires need regular replacement, you should consider getting the absolute best tires for road bikes.
How to Choose Road Bike Tires
Actually, many of us—energy conserving creatures that we are—will not wonder what road bike tires are best. Habit may make the choice for us, and the new part will be the same as the old part. But what if there are better options out there? (Hint: there probably are!)
Maybe things have changed since we first chose that tire. Or maybe the chooser of the tire in the first place wasn't even us and so who knows if the original tire selector had our specific, best interests and needs in mind?
What kind of riding someone does and the roads they ride matter. For the tires themselves, top considerations include durability, lightness, rolling resistance, grip, width, and price.
Were we living in the BI era—that is, before internet—we would be mostly restricted to the few brands at the local bike shop. Now, the buying world is our oyster, but we're also overwhelmed with choice. Here is some help to make the decision easier.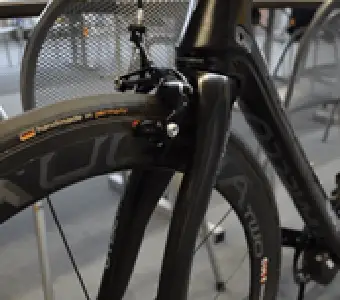 Tire Type, Size, and Width
We will consider mainly clincher tires—that is, tires that hook to the wheel's rim and require an innertube, but we'll also include a few tubeless tires, tires like clinchers that do not require an innertube. Therefore, we will ignore tubular tires, basically a paste-on tire that serves a small niche market, mainly of pros.
Road bike tires have two numbers listed for size. The first, for average road bikes, is 700, which is the actual wheel size. (650 would be the next most common.) 
Tire Width
The other number is the tire width.
While you can't choose the wheel size on the bike you already ride, you have some freedom with width. But how much? It depends on the bike frame and the wheel rim.
Older road bikes may only have enough frame clearance for a 25mm tire. Newer rims are also wider and will accommodate wider tires better. You can mount wider tires on older, narrower rims, but this mismatch creates a less than ideal shape in the tire.
So what tire width is best? The default width for road tires used to be 23mm. Racers might even go down to 21mm. These widths were considered the best due to aerodynamics and rolling resistance, with enough traction to keep riders upright on turns.
Newer thinking, backed up by studies, says that those assumptions were incorrect. Wider tires—to a point—have better rolling resistance AND provide better traction. They're also more comfortable as they absorb bumps better.
Today, 25mm is probably the most common width; it's the new 23mm. Tour de France teams, not always forthcoming with their tech choices, may go closer to 26mm. Many arguments are being made that 27 or 28mm might be the ideal width; however, the advantages will not apply if the rim is too narrow or the bike frame doesn't accommodate that width.
But if you care more about comfort than speed, go wide.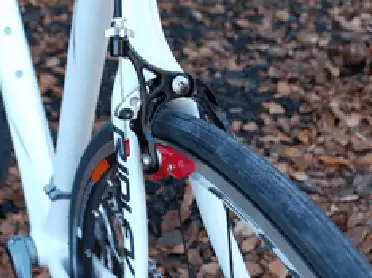 Tubeless vs. Clincher
With the added benefits of self-repair and being able to run lower tire pressure, tubeless tires swept mountain biking years ago. Mountain bikers will run very low tire pressure, to an extent that road riders don't, to eke out every gain in traction possible; tubeless tires made this possible.
Getting rid of the innertube and adding sealant hasn't caught on as much on the road. Keep in mind that a tubeless-ready rim is necessary for this set-up, as is a special tire. Some riders won't like the mess associated with sealant, especially in the event of a flat on the road; plus sealant dries up and must be added every few months.
Tubeless tires are also harder to mount for two reasons.
First, to create a seal, they tend to press against the rim better, meaning a tighter fit. Second, the air needs to fill up a piece of rubber that doesn't set completely against the rim when deflated. (Compare to an innertube, which is airtight.)
As a result, filling up the tire requires a huge hit of air. This may require an air compressor, which most people don't have.
You can take the tire to a bike shop, though that is inconvenient. Most gas stations no longer have air pumps with high enough pressure to do this (you can always try to ask a friendly car mechanic for the one they use). Once sealant is added and the tire is inflated, this process won't be necessary again, as long as you don't unseat the tire.
TPI?
One more consideration, one that is getting a little techy for most people, is TPI, which stands for threads per inch.
Lower TPI means fewer, thicker threads, and higher is the opposite. A higher TPI means it's more flexible for greater comfort and better rolling resistance but more proneness to puncture.
Preferred Options for Specific Types of Riding
To choose the right tire, you also have to think about what type of riding you do, not to mention what matters most to you. Some people are terrible at cornering, and they should choose wider tires with more tread to give them more confidence with turns.
Weight matters more to racers. Weight is more of a consideration for acceleration; once a wheel is moving the weight is less important, other than the overall weight it gives the whole bike. If one is starting and stopping a lot, added weight will slow the rider down.
Some tires are better for durability, others have added puncture protection, but those things will come with tradeoffs, usually weight.
Tire compounds are another factor, but this variable is difficult to evaluate as you mainly have tire companies' advertising departments—all extolling the virtues of their own compounds with impressive-sounding names—to rely on. Yet it is true that some tires will be tackier, providing better grip; other tires will roll faster.
Magazine reviews and tests may not shed much light on which compound is best, not to mention tires as a whole. Here we will consider some tires that fulfill many requirements and some popular tires that have made riders happy over time.
Road Tires Worthy of Attention
With so many products out there, it's dishonest to oversell a few products that have uncertain advantages. As much as I want to say, "THE BEST 10 TIRES EVER!", I'm going to respect you, the reader, and say, "These are good!"
Regarding price, most of the tires on this list run between $40 and $80 for one tire. You can pay less, which you might want to do if you don't use the bike much or you don't need good performance. Of course, you can pay more, but this price range is a sweet spot for relative affordability and quality.
Continental Gatorskin.  This one is a personal favorite that is also popular. It's not a racing tire but it's fast and light enough.

The Gatorskin offers extra puncture protection and is just a great all-around tire, coming in widths from 23 to 32mm. I'm not sure I've ever had a puncture with this tire. A good choice for commuting and touring. Also check out the similar Gator Hardshell.
Sale
Continental Gatorskin Bike Tire
CARBON BLACK MIXTURE- The Gatorskin, manufactured with a durable carbon black...
POLYXBREAKER- The polyester fibers overlap during manufacturing, yielding a very...
DURASKIN- Sidewall protection coming from the high quality polyamide fabric...
WEAR OPTIMIZED TREAD- Get the most out of your tire with the Gatorskin's wear...
HANDMADE IN GERMANY-Continental has been hand making their tires since 1871,...
Continental Gator Hardshell Folding Bike Tire
KnoGator Hardshellwn around the world for it's legendary puncture protection and...
The reptilian design sets the tone for eating up those miles!
Superior puncture protection comes via Continental's Poly X Breaker
Extremely long service life through wear-optimized tread compound
MARKET LEADER AMONGST CYCLIST - Known around the world for it's legendary...
Continental Grand Prix 5000. The Grand Prix 5000 is my choice for a fast tire. Yes, I'm partial to Continental but so are many others because the brand has stood the test of time.

Continental's Black Chili compound on its road tires supposedly offers the best rolling resistance and grip. I don't know if it does, but it sounds good! The regular Grand Prix is also a good choice, working better in a variety of terrain and adding some weight as a tradeoff.
Continental Grand Prix 5000 Bike Tire
Black Chili - a unique tread compound, produced only in Germany, that's answered...
Active comfort technology - Embedded technology in the tire construction that...
Laser grip - laser Micro profile structure expands over the tire's shoulder...
Vectra - a liquid-crystalline polymer with enormous tear resistance at a very...
Handmade in Germany - Constructed and tested by skilled craftsman in Cronbach...
Continental Grand Prix 5000 Tubeless. The above tire's version of tubeless. They're not cheap—true—and are heavier. But remember you lose the weight and the cost of the innertube. Plus, you get Continental quality.
Specialized S-Works Turbo Cotton. After Continental, my favorite tires are S-Works.

I bought my first set when Specialized was at the forefront of bucking the trend by going wider than 23mm. Specialized had to defend themselves for producing a 24mm race tire, an argument that now, of course, is quant. The Turbo series have Gripton compound.

Sounds grippy, right?

This tire has a high TPI of 320 and comes in 24 to 28mm. The Cottons also have the cool tan sidewall color for those who want to score style points.
Specialized S-Works Turbo Cotton
We're not afraid to say that our GRIPTON® compound is the best out there.
when combined with an ultra-supple 320 TPI cotton casing, you get a tire that's very special—you get the Turbo Cotton tire.
Both materials stand for master craftsmanship, and they work in harmony to reflect our dedication to building the world's fastest tires.
Ideal for racing.
Specialized S-Works Turbo. This version of the Turbo has a lower TPI than the Cotton at 120 and weighs a little less as well.

It's also more affordable and comes in 24 to 28mm. The Turbo Pro (no S-Works) is another option; it's more affordable still, with lower TPI and more weight, yet still offering a solid value.
Specialized All Condition Armadillo Elite. Features the same Gripton compound as the higher performance tires. It comes in 23 to 32mm widths. Its treads are confidence inspiring, and Specialized claims the tire is the most flat-resistant tire available. (We'll assume they mean for its class.)
Bontrager Hard-Case Lite. For those with the need for speed, you could do worse than the R3.

It has a light tread, solid grip, added puncture protection, and lightness. Widths range from 23 to 28mm. Add TLR to the name for the tubeless version.

I've found Bontrager tires to be high performing and very durable. They're top of the line without being top of the price scale.
Vittoria Corsa.  Comes in 23 to 32mm and has a tan sidewall option. It has a supple 320 TPI and reinforced casing for protection. A good, dependable choice for a fast roller. Comes in a tubeless TLR version as well.
Schwalbe Pro One. Schwalbe asserts that this is the best road tire it's ever developed. Sizes go from 23 to 28mm. 360 TPI gives a lithe ride. Light, fast, grippy, Schwalbe! What's not to like! TLE is the tubeless version and Tube Type HS493 is the clumsily named clincher version.
Sale
SCHWALBE - Pro One Race and Road
HIGH-END TUBE TYPE: Combines speed and control at the highest level. Pro One is...
The Tube Type tire is specially made for use with a tube and cannot be used...
Michelin Lithion II. The Lithion II is a good every day roller. It has solid grip with good puncture protection. It does buck the wide trend by only coming in 23 and 25mm. Also good is the Michelin tubeless Power Road TLR and Power Road, a clincher that Michelin calls its best competition and training tire. The Power Road also comes in wider sizes than the Lithion.
Michelin Lithion II Road Bike Tire
Supportive training tire for road usage
Durable casing to help cover more miles during longer rides
Extra flexible casing guarentees better puncture protection
3x60 TPI
Bike type: Road Bike
Pirelli P Zero Velo. Coming in 23 to 28mm widths, the Velo is a great all-arounder that works on a variety of conditions, including wet pavement, and it can be used for riding, training, or racing. It also has puncture protection to reduce flats.
If the tires on this list don't suit your specific needs, they at least should steer you in the right direction. Don't like the Schwalbe Pro One? See other similar Schwalbes with different specs. Each one of these tire manufacturers has a long list of tires to give you what you need. On their websites, most allow you to choose the features you want to see what tires they offer with your specs.
Coming Full Circle
Road bike tires ought not to be chosen thoughtlessly. As you can see, there are many aspects to think about when choosing tires as well as many quality brand choices.
Choosing the best tires for road bikes makes something like bottom bracket or chain selection seem like a breeze. Once you figure out what you need and how much you're willing to pay, though, the decision becomes simpler.
Starting with the above choices will speed things up and keep you on solid ground.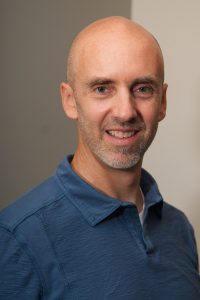 Trevor is an experienced road and mountain biker. He has mountain biked in many of the top places in the world, including Moab, Utah; Fruita, Colorado; Bend, Oregon; Durango, Colorado; Bentonville, Arkansas; Copper Harbor, Michigan; Lake Tahoe, California; amongst others.